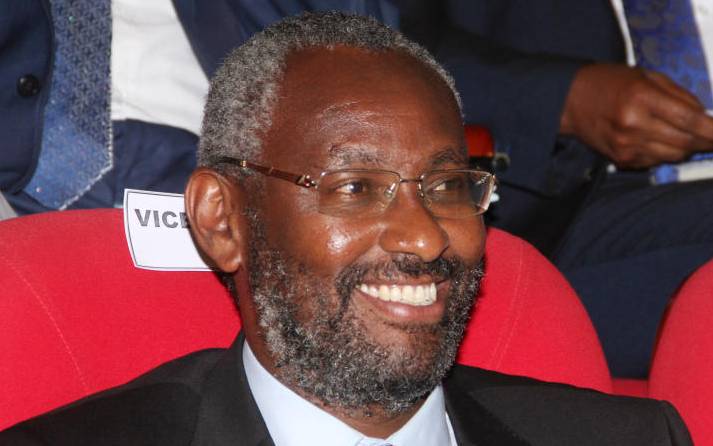 The Employment and Labour Relations Court has suspended the directive to revoke the appointment of Prof Kiama Gitahi (pictured) as the University of Nairobi's Vice Chancellor.
Judge Maureen Onyango on Monday ordered that the directive by Education Cabinet Secretary Prof George Magoha to revoke Kiama's appointment and name Prof Isaach Mbeche as the acting VC be set aside until the matter is dispensed with.
The court order will stay till February 5 when the case filed by Prof Kiama through his lawyer Fred Ngatia will be determined.
The CS on Saturday appointed Deputy VC (Finance, Planning and Development) Prof Mbeche to act as the new VC until the process of appointing a substantive VC is completed.
Read More
In a statement dated January 17, Magoha directed that Prof Kiama continue dispensing his duties as deputy VC, Human Resource and Administration.
Prof Kiama Gitahi dismissed the gazette notice revoking his appointment as the institution's Vice-Chancellor just hours after Education CS George Magoha announced his removal.
Prof Kiama in a statement said his appointment as VC was lawful and valid, adding that he was in office to serve contrary to the CS's announcement.
"For the avoidance of doubt, my appointment as the lawfully and validly appointed VC of UoN still subsists. As such I continue in diligent service as your Vice Chancellor and remain available to you all for guidance and direction," he said in the statement.
During his announcement in a gazette notice, Prof Magoha also dissolved Prof Julia Ojiambo-led council that appointed Prof Kiama as the Vice Chancellor.
On Monday, the university's Senate sat and upheld the decision by the CS to appoint Prof Mbeche as the acting VC.
It is not clear if the court order will also lift a statement which was issued by the university cancelling the installation ceremony of Prof Kiama slated for January 21.
Acting deputy vice-chancellor (Finance,Planning and Development) Prof Madara Ogot in a statement to the staff and students had said the Tuesday installation of Prof Kiama as vice-chancellor stood canceled until further notice.