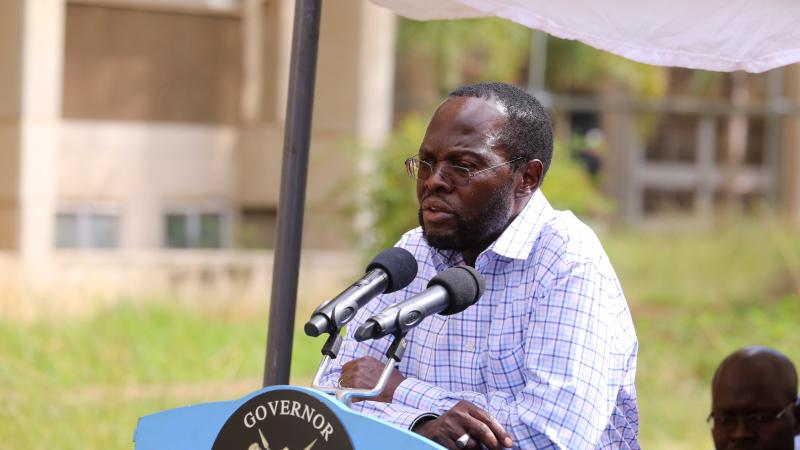 Kisumu Governor Anyang Nyong'o wants the government to end the delay in the construction of the Sh24 billion Soin-Koru dam.
The proposed dam at the border of Kisumu and Kericho counties has stalled since the contract was awarded in 2016.
"If the dam is built, we will have no water shortage or floods in Kisumu," Prof Nyong'o said.
He said the State department concerned with the construction should resolve any issues holding the contractor back so that work can begin next year.
''We cannot continue to suffer and yet we have a solution to our water problems. Matters occasioning the delay must be resolved, even if it means going to court," said Nyong'o.
Expressed reservations
State officials who did not want to be quoted said the National Water Harvesting and Storage Authority (NWHSA) expressed reservations that the figure quoted for the construction was high. They proposed a review of the allocated amount so that the project can be tendered a fresh.
Early this year, MPs suspended the construction of 22 dams that would have cost the taxpayer Sh188 billion due to budget hikes.
NWHSA engineers allegedly said the Kisumu project could be delivered for less than the amount quoted.
The Soin-Koru dam is expected to supply up to 70 million litres of water when completed, benefitting residents of Muhoroni and Koitaburot in Kisumu and Kericho counties.
The dam was also to act as a sediment trap to reduce sand deposits in the lower parts of the river that cause floods. It is one of the Jubilee government's flagship projects in Kisumu and Kericho.
The dam's fate has already been discussed three times by the Cabinet's National Development Implementation and Communication Committee.
"We asked the committee to push for its construction. We hope work will start soon,'' Nyong'o said.