Maseno university closed, exams suspended over students unrest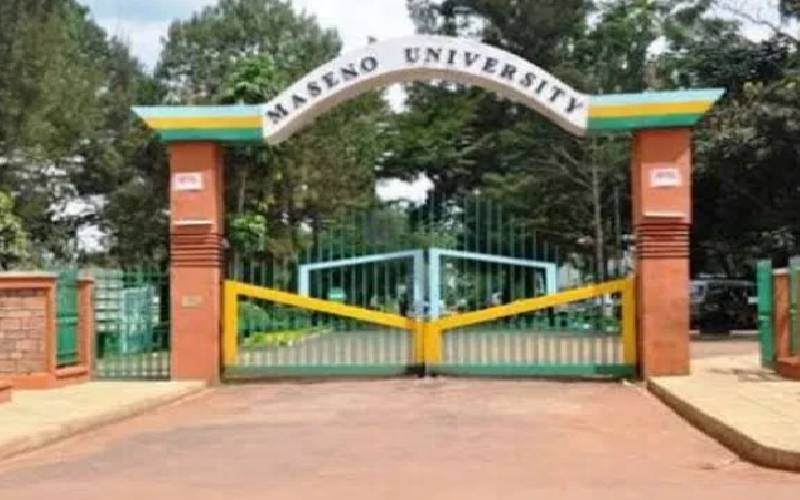 Confusion has hit Maseno University students after the institution's management shut it down indefinitely following students unrest.
The students, who have been sitting their end of semester examinations, were forced to leave yesterday morning after the Sunday night protests.
An internal memo by university Vice Chancellor Professor Julius Nyabundi said that the Senate had made a decision to close the institution after the students failed to engage the institution's administration in a structured discussion.
"Following unrest by students over alleged rape cases reported to have occurred in off-campus students' residences, and failure by the students to engage the university management in structured discussions on the same, the Senate sat on December 1 at 7pm and resolved to close the university," read the notice in part.
Notice to vacate
The notice directed all students to vacate the university premises by 7.30pm the same day. On Sunday evening, the students took to the street over what they said was runaway insecurity.
They said that a gang attacked and raped two students in their hostel rooms. They also said two of their colleagues were attacked and their belonging stolen by the gang, which had crude weapons.
The students blocked Kisumu-Busia road, lit bonfires through the night and pelted motorists with stones.