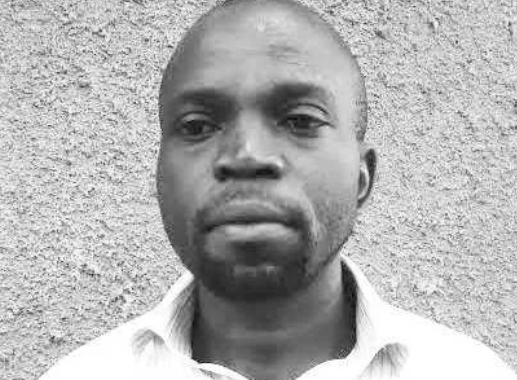 The fifth suspect in the death of Siaya journalist Eric Oloo (pictured) has been arrested. The suspect, Franklin Lutta, 27, brother to Victor Lutta, was arrested in Mutumbu in Gem, Siaya County around 6pm.
According to police county commander Francis Kooli, the suspect is currently being interrogated at Ugunja police station where he is being held.
"I cannot give much details right now. However, I confirm that we arrested the fifth suspect around 6pm. I will give more information as the investigations over the case continue," said Kooli.
A chief inspector of police Sabina Kerubo who is attached to Ugunja police station is among the four suspects arrested on Thursday. She was arrested alongside Victor Luta, 36, a house help Joyce Awuor,38 and her daughter who are reported to have been in her house at the time of Oloo's death.
Read More
Oloo and Kerubo have been living together for the past 14 months, according to their neighbours.
The police learnt about Oloo's death from their landlord who reported the death at the station on Thursday morning.
Members of the late Oloo's family Michael Oyugi and Joan Adhiambo today informed the media that the body had been transferred to a morgue in Sega, Ugenya sub county from Ambira sub county hospital in Ugunja.
They said they are working on getting a family pathologist and if all goes well, postmortem could be scheduled for Monday next week.