Kisumu ward reps want key JOOTRH be freed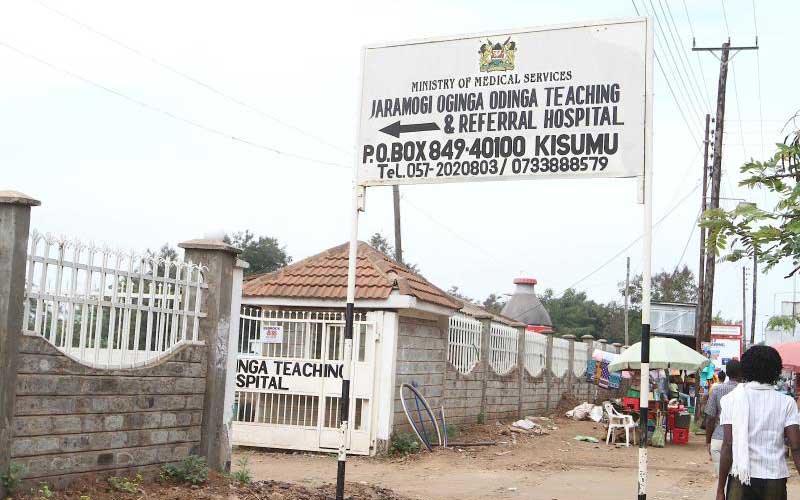 The Jaramogi Oginga Odinga Teaching and Referral Hospital (JOOTRH) should be made autonomous to help improve services to the public, according to a section of members of Kisumu County Assembly.
Speaker Elisha Oraro and Majority Leader Kenneth Onyango said giving JOORTH autonomy would improve its services and boost its efficiency.
They MCAs were dissecting the controversial Health Bill whose provisions have been rejected by civil society.
They were speaking during a forum in Kisumu on Thursday and Friday under the auspices of People's Health Movement.
The hospital, the biggest health facility in Nyanza, is currently under full control of the Kisumu County Government with its finances and procurement being tightly controlled by the Executive.
Given that civil society organisations want the bill to be looked at afresh, the MCAs said amendments should include suggestions to make JOOTRH autonomous.
Currently, JOOTRH receives Sh369 million in grants every year sent directly to the county finance kitty for onward transfer to the hospital.
This, the MCAs claimed, made it difficult to access the money in time as the hospital management has to make a requisition to Kisumu County Finance minister to access it.
Kondele MCA Joachim Oketch, who is a board member of JOOTRH, disclosed that currently the hospital was indebted to the tune of Sh800 million.
He told the new Finance Executive George Omondi to stamp his foot at the JOORTH and monitor how funds collected are utilised.
Oketch spoke as Mr Omondi disclosed that the county had disbursed Sh98 million to the hospital.
Meanwhile, the hospital's Chief Executive Officer Peter Okoth supported the Health Bill saying it would sanitise the health sector if amended and passed.
Dr Okoth cited sections proposing for the first time in history a health fund, where all health resources will be pooled, as good to explore in the common interest of all.
"The establishment of the health fund will help bring autonomy to health facility and promote service delivery," he said
The Kisumu County Health Bill, 2019, proposes the formation of a health policy that will assist in managing health facilities.
He admitted Kisumu county health sector was facing a lot of challenges due to lack of proper guidelines