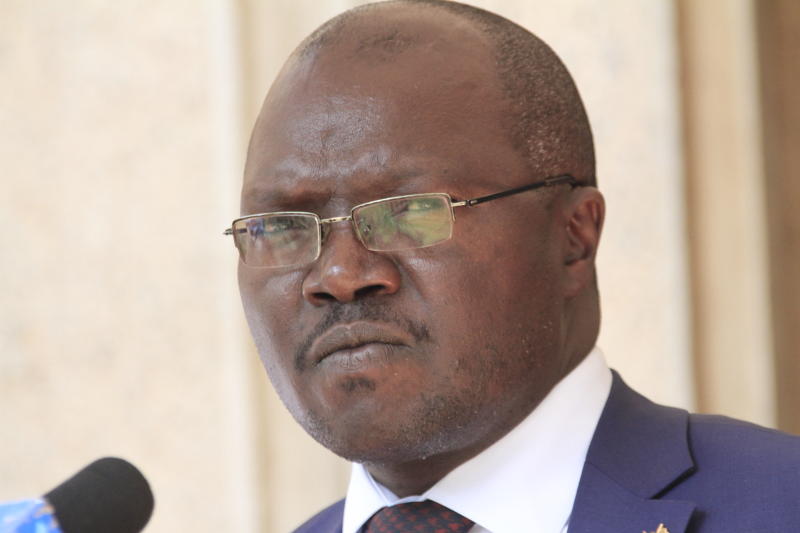 Water Cabinet Secretary Simon Chelugui has refuted claims there was an irregularity in the appointment of the acting chief executive of Lake Victoria South Water Works Development Agency. Mr Chelugui was responding to a petition by Michael Oyiembe in which he is accused of picking George Odedeh from a sister organisation. Mr Oyiembe argued that it was a requirement for persons being appointed as CEO to be employees in the specific State body. Chelugui visited the agency's headquarters on Wednesday and said he acted within the law when he picked Mr Odedeh, who was the technical manager of Lake Victoria North Water Works Development Agency.
SEE ALSO: Kasipul residents to benefit from Sh20m water projects
Section 152 (3) of the Water Act, which the CS quoted, says "A person who is an employee of a water services board established under the Water Act, 2002, during the commencement of this Act, shall be deployed as may be determined by the Cabinet secretary to public sector institutions or to the county governments." Before Odedeh's appointment, Daniel Oronje was the acting CEO after Petronilla Ogut's term expired. Mr Oronje was appointed to the position months after being made acting technical manager. "Those are two acting levels. In the previous level, he had not finished a year. So in terms of experience to handle the CEO's position, he does not have adequate experience. It is not only about paper qualification. We must also look at the experience that comes with relationship with the board, donors, the ministry and all leadership levels.