Lawyers arraigned for defrauding Sony Sugar over Sh500,000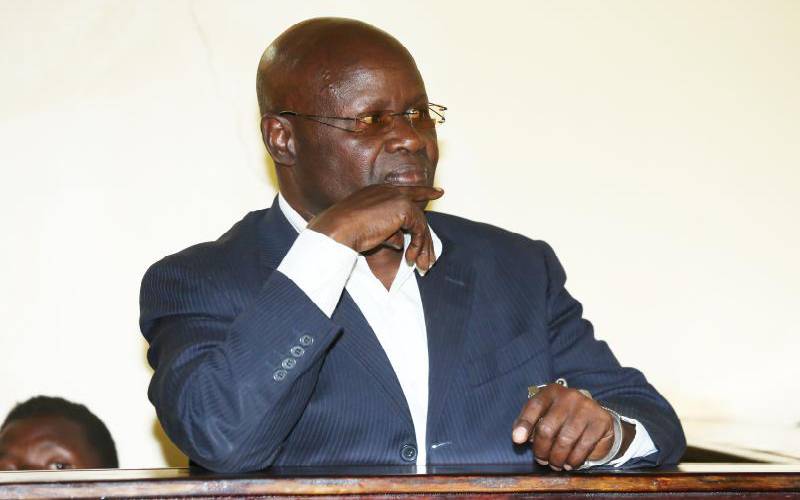 Two Migori-based advocates Kerario Marwa and Samuel Odingo have been charged at the Kisii Law Court with fraud and forgery after being linked to the forgery and uttering false documents used to pay non-existing farmers at the troubled Sony Sugar Company.
The use of false judicial documents could have led to the loss of more than Sh500, 000 at the Sugar Company.
Kerario and Odingo alias SO Odingo and company advocates appeared before Kisii Law Court Chief Ezekiel Obina on Thursday and were charged with uttering false documents contrary to section 353 of the penal code and forgery of judicial documents contrary to section 351 of the penal code.
On May 17, 2018 at Migori Law courts, Odingo is alleged to have made a verifying affidavit case number 272/2018 bearing names Elisha Ouma Opondo a judicial document purporting it to be what it was not.
On October 6, 2015, at Migori Law courts it is also alleged that knowingly and fraudulently he uttered a forged plaintiff statement number 2392/2015 and a verifying affidavit purporting it had been filled by Francis Okomo.
The second accused; Kerario is accused of forgery and uttering false documents, which he allegedly committed between November 2, 2015 and June 21, 2018, within Migori County.
They denied the charges and were released on a Sh50, 000 cash bail or Sh100, 000 bond with a surety of a similar amount.
The two were arrested on Wednesday in Migori County after investigations by the Director of Criminal Investigations and another private investigator; Advanced Forensics Limited had revealed that fraudsters had been altering contracts of unsuspecting farmers to file cases in Rongo, Migori, Homa Bay, Kisii, and Kehancha.
In April 2019, the then Sony Sugar Managing Director Bernard Otieno said he had been forced to form a special team to audit several suspicious cases filed against the company.
According to Otieno, about 1,000 cases were terminated after they established the farmers were not even aware they had been filed.
"This is after we established that the farmers' documents had been forged and that they were not aware of the lawsuits," said Otieno.
The case will be mentioned on September 12, 2019.