Three suspects in pastor's murder case set free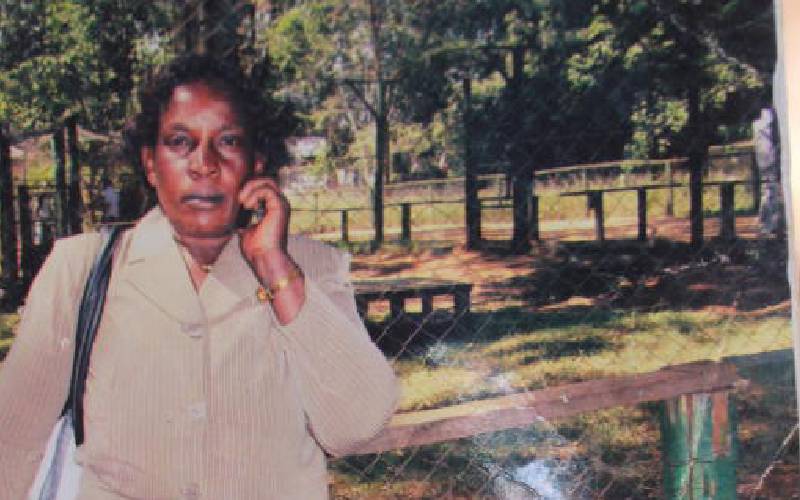 Three suspects who were facing murder charges over the killing of a pastor last year have been set free.
The three are among 11 suspects who had been arrested and charged with the April killing of Esther Bochaberi, 60, in Bonchari, Kisii.
Bochaberi's death sparked unrest, with several houses torched before police made the arrests.
Fredrick Nyambati, James Mogita and Edward Makori were acquitted after the prosecution failed to prove the case against them. On May 23 this year, the court had acquitted seven other suspects.
During the May acquittal, Kisii High Court Judge David Majanja told the suspects he was convinced that they were involved in the murder despite the insufficient evidence.
"How you live with yourselves is beyond me," Justice Majanja said.
In his judgement yesterday, Justice Majanja said that in any case, the prosecution has to establish 'key ingredients' beyond reasonable doubt.
The judge said there was no doubt that Bochaberi's death was due to murder, but the prosecution had to prove that the accused committed the unlawful act that led to the death; and that the accused committed the unlawful act with malice aforethought.
Safe conviction
"Taken cumulatively, I find the prosecution's case against the accused did not amount to much and cannot sustain a safe conviction. I therefore find and hold that the prosecution has not proved that the accused murdered the deceased."
Justice Majanja said the case was based on circumstantial evidence and a confession from one of the suspects dated March 29, 2018 that placed the three accused at the scene of crime.
The judge concluded that the confession that led to a 'trial-within-a-trial' hearing was not corroborated by the prosecution's evidence hence the decision to free the accused.
In the suspect's confession, he said he saw Nyambati and Mogita carrying a metal bar and a wooden frame as they walked towards Bochaberi's home on the day she went missing.
The suspect, who died shortly after he gave his statement, claimed he say Nyambati hit Bochaberi on the head while Mogita beat her to death.
He said that there were two cars parked by the roadside and one of the vehicles was used to ferry the body to a sugar plantation in Awendo where it was dumped.
During the hearing, Benjamin Ndibile, who conducted a post-mortem on Bochaberi's body, said she died from a blow to the head.
Dr Ndibile added that the body, which was found after a month of searching, had decomposed. The head had a fracture that extended to the face and the jaw was missing six teeth.
Bochaberi's widower, Joseph Oyugi, who lives in Nairobi had claimed last year that she was the victim of land grabbers.