Locals burn houses demanding justice for murdered girl, 10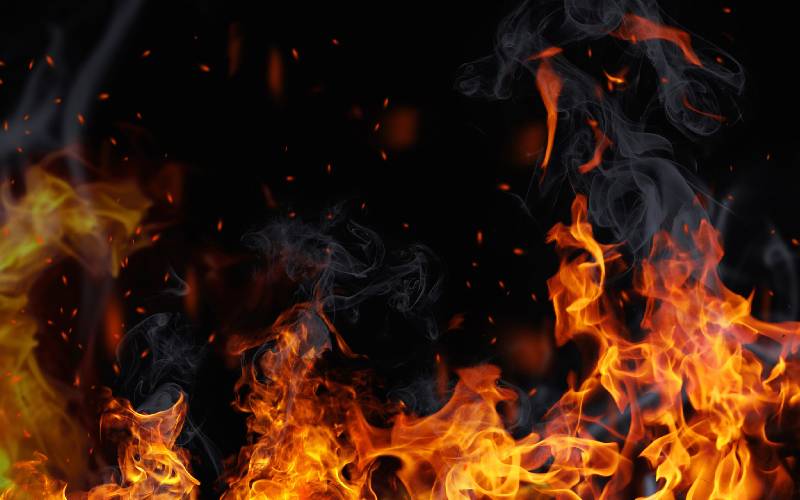 Villagers in Nyauru, Kisii Central, burnt three houses and two motorbikes while demanding justice for a 10-year-old girl who was murdered more than two weeks ago.
The body of Judith Ombati, a Standard Three pupil at Nyaura Primary in Kisii Central, had been lying in the mortuary as the family could not afford the Sh5,000 required for a postmortem.
The body had been found near a river on May 28.
As the family was planning to bury her, villagers descended on two houses belonging to the deceased's neighbours.
Joseph Mbotela and his brother Denis Mbotela each lost a motorbike in the incident that saw police from Kisii police station keep guard as the girl was being buried.
Joseph said his family was not involved in the murder.
"We know those who burnt our properties, police should arrest them."
He said their family has always rendered a helping hand to the mourning family and at no time have they ever been in any conflict.
Residents said differences between the two families strted when a cross that had been placed on the child's grave went missing and was found at the gate of the owners of the torched houses.
Siblings of Judith Ombati told The Standard they realised she was missing on the day she was found, less than 500m from their home.
Her brother only realised she was missing after she was long gone.
The girl was an orphan, having lost her mother Damaris Bosibori a year ago. Their father Ombati Ratemo died in 2010.
Judith's killers are said to have used socks to strangle her. They later put her body on a stone at the river bank.
Kisii Central Directorate of Criminal Investigations boss Martin Korongo assured the family and the residents that they would get to the bottom of the matter no matter how long it takes.