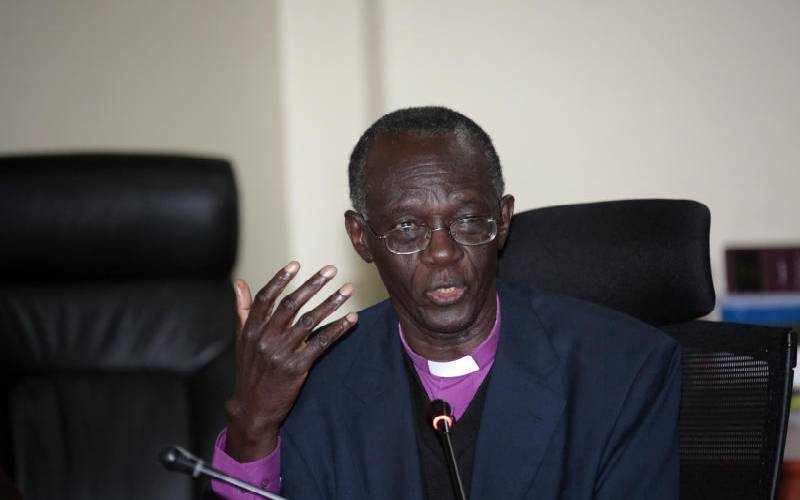 39 cases of corruption cases have been reported to Ethics and Anti-Corruption Commission (EACC) during the commission's outreach programme held in Siaya county.
Out of 39 cases, 10 were on incompetence, nine on embezzlement of public funds, seven on bribery, six on civil and land matters, four on abuse of office, and two were unethical conducts with one being on penal code.
Speaking when he closed a seven-day programme in the six sub-counties of Siaya, EACC chairman Eliud Wabukala said the commission trained 38 MCAs on leadership and integrity.
EACC also trained 110 public officers from the National government, 48 from the county government on ethics, integrity and corruption.
The commission also signed an action plan with both the County Assembly and the Executive to actualise anti-graft to help combat corruption in the county.
"We have signed an action plan with both the county assembly and the Executive to actualise anti-corruption activities and ensure that the county remains committed to the anti-graft war in all areas," said Wabukala.
Speaking at Ahindi Gardens in Siaya town, the Commission chairman urged locals to put the county government and assembly in check to ensure they implement the action plan.
Siaya Governor Cornel Rasanga hailed EACC for training officers from county and national government on how to curb the vice, adding that the move will see the war on graft intensify.
Rasanga said that corruption was eating into the society and had quickly became a menace and an obstacle to development and prosperity in the entire country.
The Governor said that for the country to unite and fight against corruption, blame games must stop.
He welcomed the EACC and the Judiciary to fight the vice at the county level and in the process spare nobody.
"Prevention is better than cure and we support fully the training because it will help us evaluate ourselves in the fight against graft at the end of the year," said Rasanga.
He said the war on corruption is a collective responsibility which all Kenyans must join to help root out the vice.