Police step up probe into death of Kisumu Girls' student as new angle emerges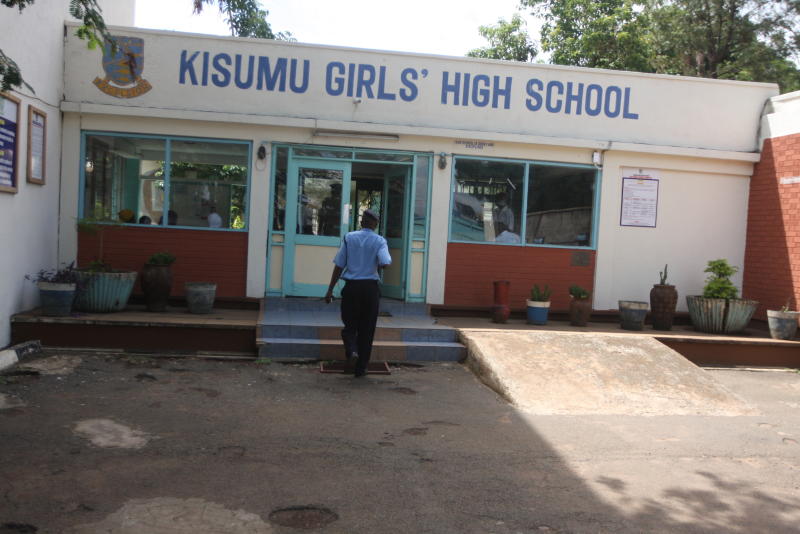 Investigators have begun a probe into the death of a Form One student at Kisumu Girls High School as it emerged that 13-year old Anastasi Chepkemoi may have died at the school, contrary to earlier reports that she died at Kisumu County Hospital.
Without delving into details, Kisumu County Commander Benson Maweu said special investigators were on the assignment which came as the Education ministry sought to crack increasing cases of student suicides and the death of two other high schoolers in Nairobi's Kangaru and Maseno School in March and April.
According to Kisumu County Hospital Medical Superintendent Dr Francis Otieno, the student was already dead when she was brought to the facility last Friday morning. He said an autopsy on the body had not been requested.
Police had earlier reported that the student was taken suddenly ill during dawn studies and could not go for breakfast at 6.30am prompting her fellow students to raise alarm and she was rushed to hospital where she died upon arrival.
According to Nyanza regional police Commander Vincent Makokha, who was among the first officers to visit the school, the teenager had been on Malaria drugs since the school reopened for second term.
"The school management has told us that the girl had been on the drugs before she came to school but had forgotten her drugs at home. The school, therefore, continued her on the dosage she said had been prescribed," he said.
This claim, he said, was under investigation.
Nyanza regional Education coordinator Richard Chepkawai said ministry officials investigating the incident were yet to file a conclusive report and he could not, therefore, comment on it.
The ministry has not released any official statement on the incident since Friday.
The Standard could not reach the parents as the school and the Education officials investigating the matter could not address us.