Fisherman drowns after a hippo attack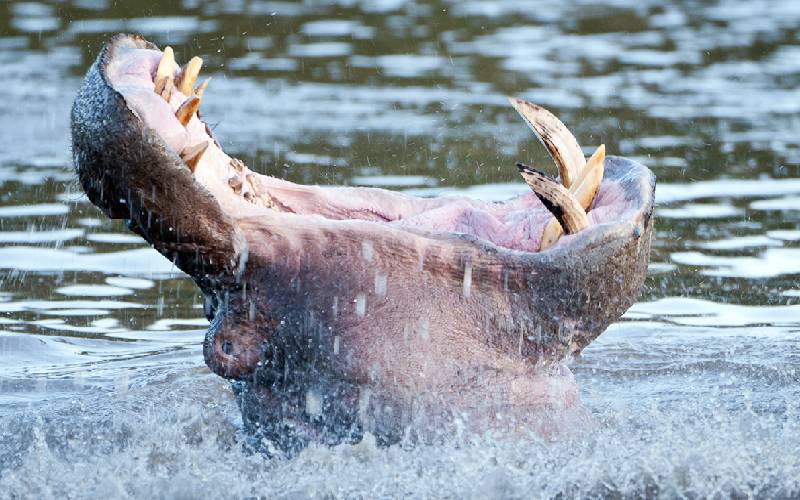 A man on Friday died in Nyaudenge beach, Bondo sub-county after he was attacked by a hippopotamus.
The 30-year-old fisherman, who was identified as Odero is said to have gone fishing together with three others.
According to the North Yimbo location chief Opil Rabut, the hippo attacked the fishermen and destroyed their boat forcing them to jump into the water to save their lives.
"The three other fishermen managed to swim to the shore but Odero drowned after he was overwhelmed," said Rabut.
The administrator, who confirmed the incident, told The Sunday Standard that the three then informed their fellow fishermen who tried to get back to rescue Odero in vain since he had already drowned.
He stated that the area fishermen together with the local provincial administration have already launched the exercise of searching for the body.
This comes barely two months after a 32-year-old man was killed by a crocodile in the neighbouring Oele beach as residents decried over delayed compensation by the Kenya Wildlife Services (KWS).