Hyacinth harvesting machines to come from River Nile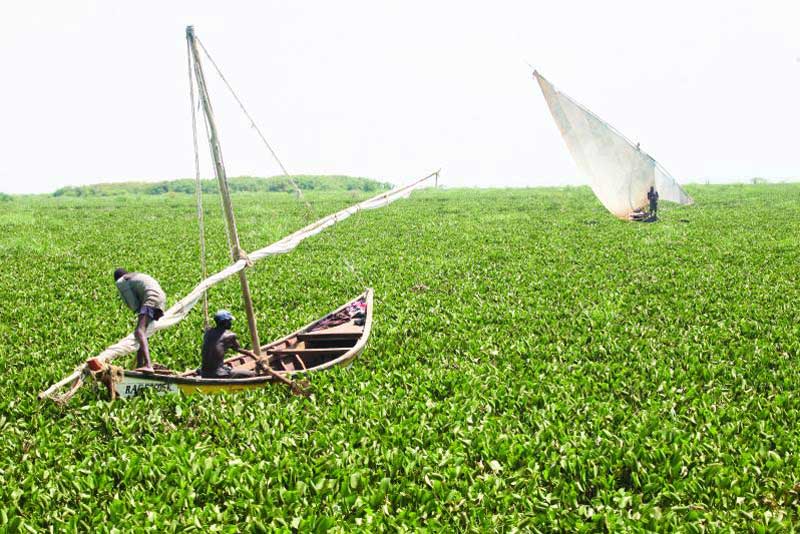 A Chinese company which extracted water hyacinth from River Nile in Uganda is preparing to harvest the weed in Lake Victoria.
Already, three machines that were used to manage the weed in the river are headed to Kisumu and are expected to begin work in May.
The company, Uganda-based Mango Tree Group Limited, has been tasked with removing water hyacinth, dredging piers and building a 63km shipping channel to open up the lake to maritime trade. This is in line with East African Community's resolve last year to exploit the lake's blue economy.
Kisumu County Director of Communications Aloice Ager said the national Transport ministry is in the process of clearing the machines so that they can enter the country.
The machines have also been used by same firm to remove water hyacinth from Zambezi and Congo rivers.
Initially, Mango Tree had indicated it would ship in four water hyacinth harvester parts and then assemble them in Kisumu.
Mr Ager, however, explained that although these parts will still be imported, "timeline challenges caused by hiccups in getting an assembly yard ready had necessitated the alternative measure".
A dredger commissioned by Opposition leader and African Union Infrastructure envoy Raila Odinga in January has been lying idle at the Kisumu Port, raising questions on the fate of the project he announced would start early last year.
The weed had covered 17,000 acres of the lake by end of January. Water hyacinth is estimated to spread at the rate of 1,000 acres per month.
Other components of the project, estimated to cost Sh15 billion, include modernisation of the Kisumu port, restoration of the old metre-gauge railway from Nakuru to Kisumu, and construction of a ship assembly yard.