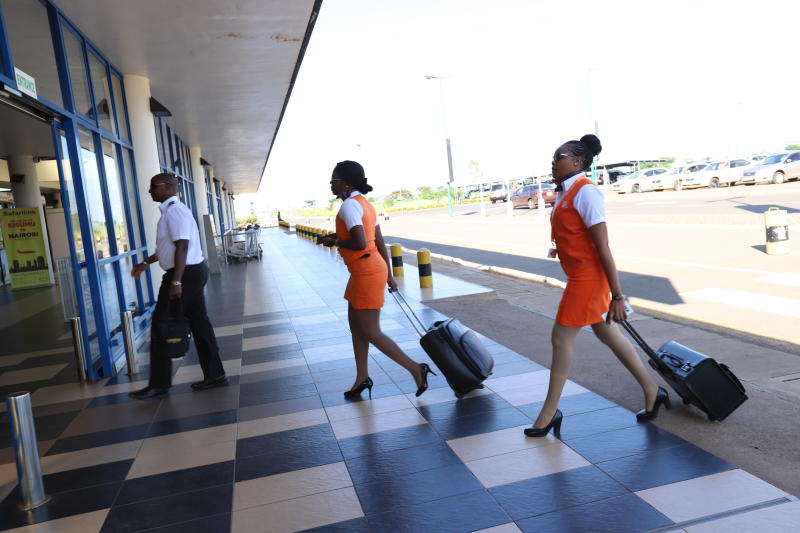 The hearing of a Sh2.6 billion compensation claim by the Kogony clan airport expansion land has been adjourned to July 23.
In a petition filed last year, the clan claims that it gave 508 acres of its ancestral land in 1914 for construction and another 373 in 1942 for expansion of what is today Kisumu International Airport (KIA).
On Wednesday, the National Lands Commission (NLC) sought for more time from the Lands and Environment Court Justice Stephen Kibunjia to carry on with probe and verification of the clan's ownership claim.
In their petition to NLC, the Kogony Council of Elders claim that the Kenya Airports Authority is reluctant to honour a promise to compensate the clan for the 880 acres acquired from them.
Airports authority
Read More
However, Kenya Airports Authority (KAA), through lawyer David Otieno argues that the clan voluntarily gave out the land, and that it was up to the national government and not KAA to compensate the community.
Mr Otieno argues that KAA was not privy to the agreement reached between the two parties.
Earlier, the court gave NLC 60 days to come up with its findings on the clan's claim.
However, after a meeting with clan members, NLC said it was only able to verify claims for 373 acres, and that both sides failed to agree on ownership claims for 508 acres. The commission then requested for more time.
Consequently, Justice Kubunjia granted both sides another 90 days in which NLC is expected to conduct independent investigations and thereafter report its findings to the court.
The clan had filed the petition before Justice Stephen Kibunjia last year.
But NLC successfully prevailed on the court to be allowed to verify the claims of ownership first and report back to the court.
The NLC now has 90 days more to verify and carry fresh valuation of the land in question.