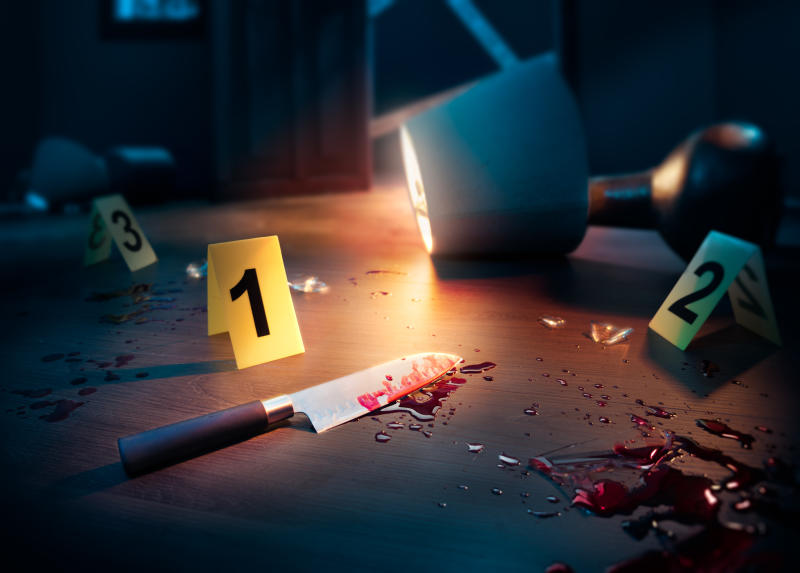 Police in Kisumu are looking for a man suspected of killing his neighbour for allegedly having an affair with his wife. The suspect was said to have stabbed the victim six times on Wednesday night at their Bandani Estate residence. Witnesses said the suspect, who operates a boda boda business near Kamas, Kisumu town, had returned to the house unexpectedly and found the man in his bed.
SEE ALSO: Police launch hunt for gang that shot woman dead in Mombasa
The suspect attacked him, stabbing him using a kitchen knife. The victim managed to escape, but collapsed and died 30 metres from the house. Neighbours said they heard a commotion at night, but thought the couple was quarrelling. All the six neighbouring houses were said to be rented by night guards, who were not home during the incident. The families that were at home were too scared to get out and find out what was going on. The suspect's wife was said to work at a food kiosk near Kamas, where she was believed to have met the victim. "The suspect has two wives, so once in a while he spends the night in the house of either wife, and this could have made the wife bold enough to bring men to the house," said a neighbour.
SEE ALSO: OCS to be arraigned for stealing liquor from accident truck
Yesterday morning, residents found the naked body by the roadside. They traced the blood trail to the house of the suspect and found more blood on the floor and bed. No one was at home. They found a mobile phone suspected to belong to the deceased. The woman was at her work place. Yesterday, area OCPD Ancent Kaloki said police were investigating the matter. He explained that officers had recovered a bloody knife and clothes suspected to belong to the dead man.
SEE ALSO: Man convicted for the murder of police officer in Nyamira
In Ol Kalou, a man allegedly killed his father after a quarrel over money. The 38-year-old man fought with his father John Maina, 67, at Pasenga village. He picked up a hoe and hit the old man on the head. He allegedly dumped the body in a nearby farm, then raised the alarm, saying he had found his father's body. However, neighbours got suspicious when they noticed bloodstains on his clothes. Pasenga Chief Daniel Muniu said the suspect was taken to Ol Kalou Police Station.