Incest is blamed for teen mothers in Kisumu County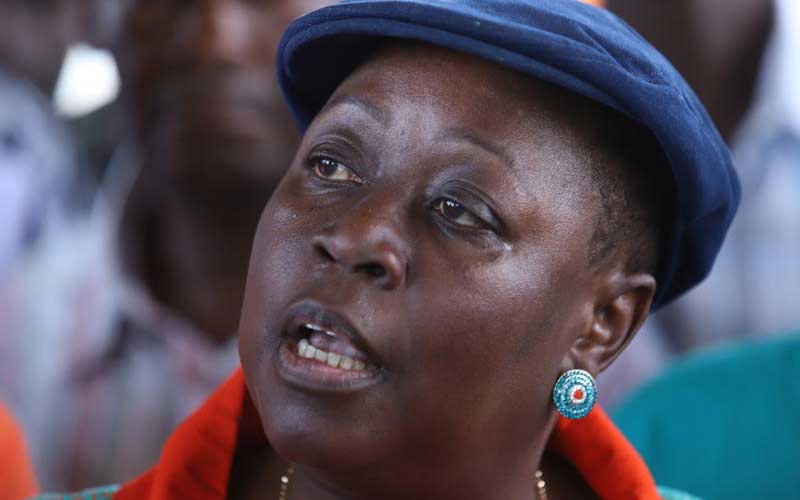 Incest has been blamed for an increase in teenage pregnancies in the county.
The pregnancies have led to a high dropout rate in schools.
Speaking in Kondele, the county director for special programmes, Ruth Odinga, condemned the vice and asked residents to speak out against it.
"We are tired of seeing young girls suffer, yet no one is talking about the incest problem," said Ms Odinga
Records in local hospitals show that 493 girls aged between 10 and 14 became pregnant last year.
More data from the county Gender Based Violence Recovery Centre (GBVRC) indicate that over 80 per cent of rape victims were below 18 years.
Odinga said parents live in small rooms that also house their children, and that this was fuelling incest-related pregnancies.
"A small girl has needs. Parents hardly take care of these needs, which leads the girls into engaging in immoral sexual practices," said Odinga.
Jenipher Musuya of Kenya Medical and Education Trust (KMET) reported having rescued 48 girls from sex abuse that was incest-related, most of them in Kisumu slums.
Single room
She said majority of the cases resulted from the situation where parents are crowded in a single room together with their children.
"Children see what their parents do, especially when they are drunk, and try to replicate it," said Musuya.
The county's gender coordinator, Winnie Ogot, said her team was out to sensitise the community on the challenges.
She said the team was providing psycho-social support for victims, especially teenage girls.
"Victims do not want to report the cases due to violence at home. They choose to suffer in silence," said Ms Ogot.
The county gender and social officer Joel Okumu said 123 cases of incest-related pregnancies had been reported at Jaramogi Teaching and Referral Hospital.
He said the county had four safe houses for rape victims rescued from abusive families. Two more safe houses had also been set up, although they had yet to be operational.
"We lack resources to make them operational" Mr Okumu said.
He added that the county planned to establish a GBV centre in every sub-county and, through a strengthened referral system, enhance prevention, protection, research, and economic empowerment to curb abuse.