Heavy rains exposes city's poor drainage system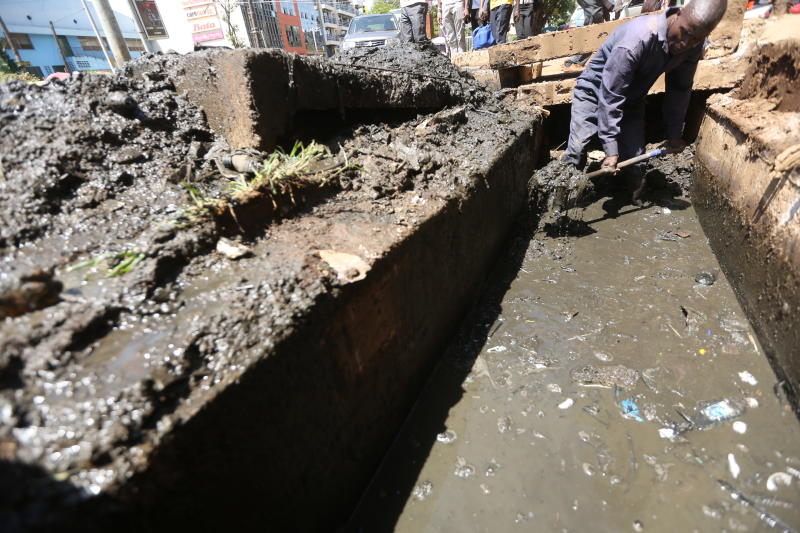 The ongoing heavy rains have exposed the extent of Kisumu City's poor drainage system.
Affected residents say open sewers have been spilling filth in their compounds. The worst affected are Obunga, Nyalenda, Manyatta and Migosi estates.
The situation has been worsened by a poor road network, especially in Migosi and Lolwe.
A spot check by The Standard in a number of the estates confirmed the bad situation, with a number of residents being forced to wade through pools of dirty water.
"It is not easy for us and we have been hoping the county government could repair some of the roads. They can use murram if it is expensive to tarmac," said Joan Achieng', a resident of Lolwe.
Open to sewers
A road passing through one of the slums in the city and joining the Kisumu-Kakamega highway, is open to sewers.
According to David Arao, a ward representative, a number of families in the slums have been affected.
Mr Arao said delays in the completion of that road had made the situation worse for the slum's dwellers.
"It is a sad state of affairs but we are hoping that once the construction of roads within the slums is completed, there will be positive results," said Arao.
In the supplementary budget passed by MCAs last week, the county allocated additional Sh3.3 million for solid waste management and another Sh2.7 million for clearing rivers Nyamasaria, Auji and Alerwa.