Sharon Otieno's murder timeline: What we know so far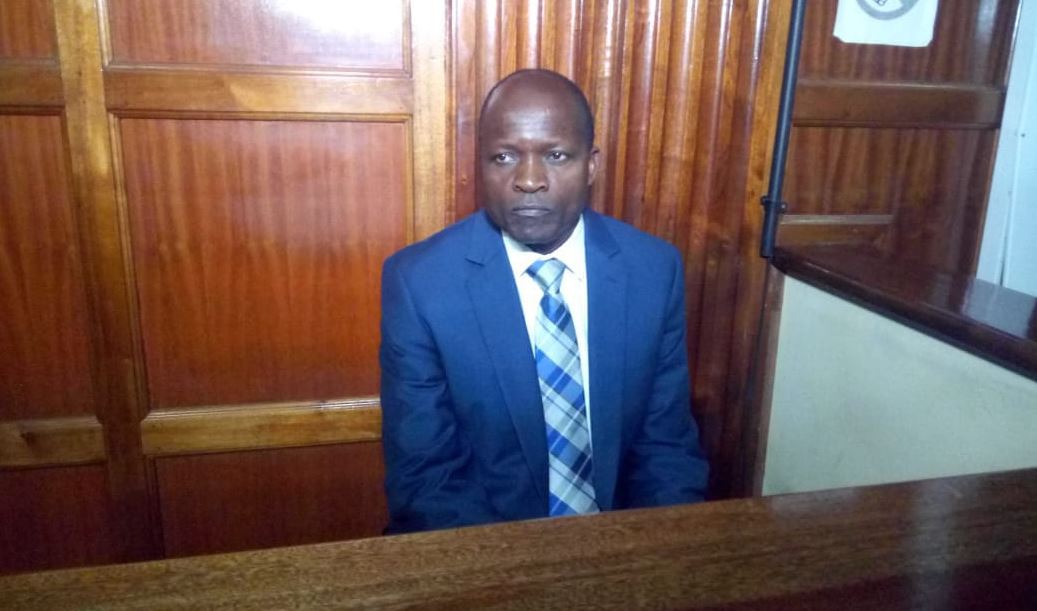 Sept 3: Rongo university student Sharon Otieno and Nation reporter Barack Odour kidnapped in Hom aBay while meeting a story source who is identified as Migori Governor Okoth Obado's personal assistant Michael Oyamo.
Odour escapes from the abductors by jumping out of a moving vehicle at Nyangweso market along the Homa Bay-Kisumu road.
Sept 4: Monday evening, detectives arrest Migori Governor's personal assistant Michael Oyamo in connection to with the abduction of the journalist and the student.
Sept 4: Sharon Otieno's body found dumped in Kodero Forest, Homa Bay County. She is seven months pregnant at the time. Her body found with stab wounds preserved at the Oyugis Level Four Hospital in Oyugis Town.
Sept 5: Rongo University students demonstrate along the Rongo-Migori Highway following the tragic murder of Sharon Otieno, a second-year medical student at the institution.
Sept 7: A postmortem examination reveals she was strangled, stabbed eight times and possibly raped by her assailants. Her unborn baby was also stabbed.
September 8-9: Detectives make more arrests of people linked to the gory murder of Sharon as the scope of investigations widenes.
September 10: Michael Oyamo is arraigned at the Homa Bay Law Courts in connection with Sharon's murder. Court denies him bail. He was arraigned alongside eight other suspects. Oyamo has been in police custody since.
September 11: Governor Okoth Obado is interrogated by DCI sleuths in Kisumu over the kidnapping and subsequent murder of Sharon for over eight hours.
September 11: Drama and confusion ensue as Oyamo is released and re-arrested by CID officers who drove him to Kisumu.
September 13: Obado confesses to having an affair with 26-year-old Sharon in a press conference at a Nairobi Hotel. He also introduces his family to the public for the first time and says it was aware of the relationship. Obado distances himself from Sharon's murder saying "I had nothing and absolutely nothing to do with the brutal murder of Rongo University student Sharon Otieno."
Sept 15: Sharon's foetus is buried in the home of Samuel Odege, Sharon's paternal grandfather, as family demands justice for their daughter.
September 16: Detectives intercept a dark grey Toyota Fielder of registration no. KCL 481K allegedly used in her kidnap in Migori town. It is determined the driver was Jackson Otieno Gombe. Jackson was also arrested.
Sept 18: Casper Otieno, who runs errands for the governor presented himself to the police after a Toyota Fielder is dertermined to belong to his wife.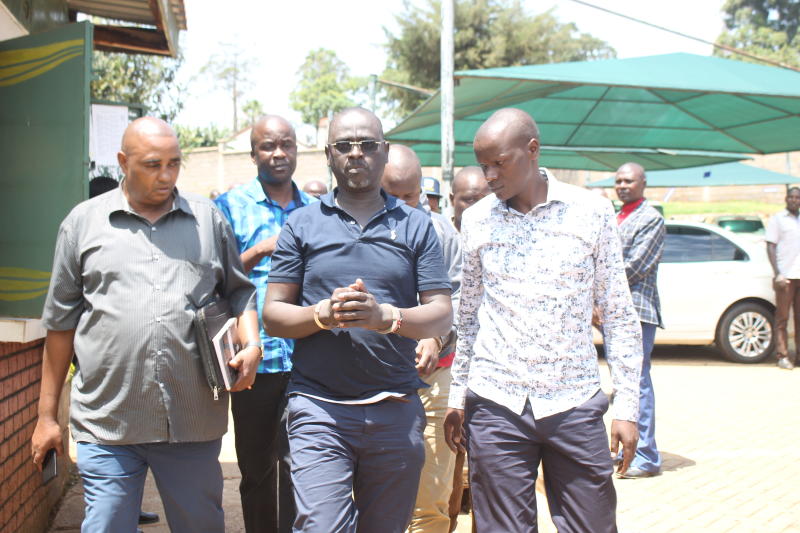 Sept 20: DNA analysis shows that the seven-month-old baby Sharon was carrying was indeed Obado's. The Toyota Fielder used to abduct Sharon and Oduor brought to Nairobi for forensic analysis. The car is deatained at the DCI headquarters.
Sept 21: Detectives arrest Governor Obado after establishing enough evidence linking him to the murder of Sharon Otieno. He is detained at Gigiri Police Station on orders of DCI boss George Kinoti. Obado spends the weekend in police custody.
Sept 24: Migori Governor Okoth Obado is presented at the Milimani Law Courts to face murder charges. He pleads not guilty. Court orders that he be remanded at Industrial Area Prison and rules that his bail application be heard tomorrow afternoon.
Obado becomes the fifth suspect, including his personal assistant Michael Oyamo, bodyguard Elvis Omondi and a clerk in the county, Caspal Obiero, who are in police custody.