Tension as gang attacks villages for second day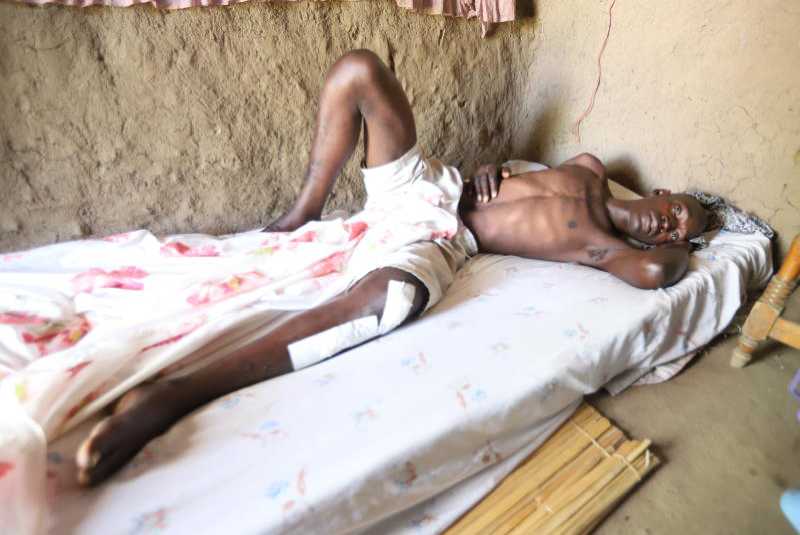 At least 10 people were injured at Ragumo and Ofunyu, Kisumu East after a gang raided the areas for the second day on Wednesday.
The gang, said to include boda boda riders who operate at Mowlem along the Kisumu-Nairobi road, first raided the areas on Tuesday night, leaving a trail of injuries and destruction.
Another raid followed on Wednesday night. Yesterday, residents of Ragumo and Ofunyu were holding day and night vigils to 'protect' themselves.
According to the victims of the attack, the gang members claimed they were looking for a thief who had stolen a motorcycle from one of them. When they failed to get the alleged thief, they broke into houses, beat up the residents and stole anything they could found.
Bernard Ouma, 27, a resident of Ragumo, yesterday said he was in his house on Wednesday night when the attackers came calling.
"I heard noise from outside and when I came out to check, I saw people attacking my neighbour. Before I could find out what was going on, they descended on me," he said.
Mr Ouma had injuries on his feet, head and arms.
Kisumu County Police Commander Job Boronjo said one person suspected to be the ring leader had been arrested.
Tension was high in the area, with armed youths a keeping vigil.