County warns of crackdown on illegal advertising posters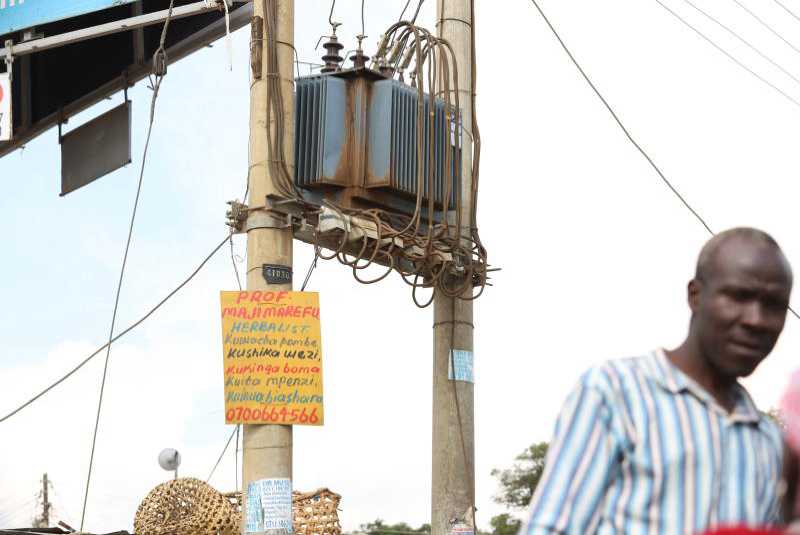 The county government has sent a warning on unauthorised advertisements and sign posts.
In a public notice signed by the Governor's Press Unit dated August 19, the county government said the sign posts must be pulled down immediately, failing which those involved would face legal action.
"The County Government of Kisumu has today (yesterday) issued a public notice prohibiting, with immediate effect, the use of electricity posts, advertising signage posts and telephone posts for sticking unauthorised posters, and any other methods of transmitting information for public consumption," read the communication in part.
A spot check by The Standard yesterday revealed that a number of illegal posters were in the residential estates and also the central business district.
Most of the posters are advertisements for herbalists' services, houses for rent and land for sale, casual jobs and well as educational courses.
Others included advertisements for events such as prayer rallies, entertainment and public meetings.
Alloice Ager, head of the Governor's Press Unit, said the crackdown, which was yet to begin, would not only aim to pull down the posters but also apprehend those found culpable to face legal action.
With most of the posters bearing telephone numbers and descriptions of the advertisers, Ager said it would be easy to trace their owners and have them face the law.
He said a survey had revealed that urban centres were the most affected by illegal advertising, which has not only affected the aesthetics of the city but also denied the county government revenue.