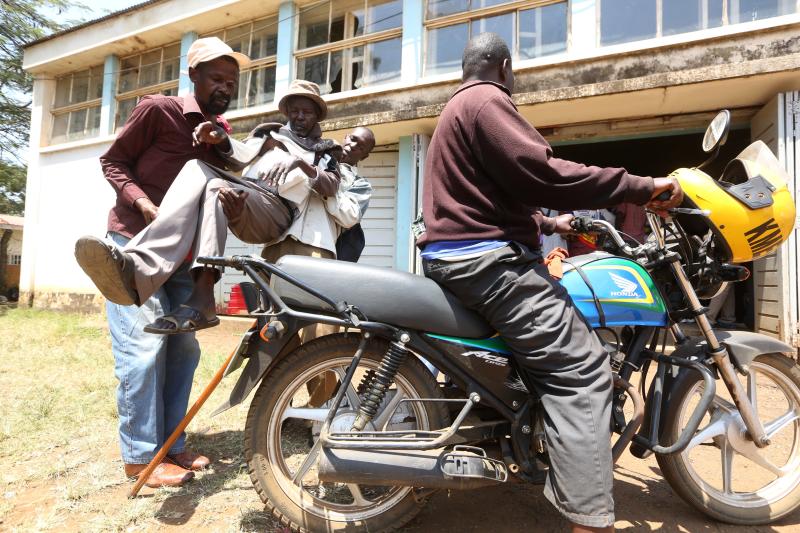 Kisumu resident Tobias Oriwo yesterday got a reprieve when the land agency gave him back his property after a 23-year wait.
Mr Oriwo's case was one of several the National Land Commission, led by Samuel Tororei, heard at the start of a two-day forum on land injustices in western Kenya.
According to Oriwo, 85, the Government paid him Sh3, 500 in 1976 in exchange for part of his land in Manyatta for road development and construction of a sewer line. He was left with 0.06 hectares.
"Sub-division did not take place after the acquisition, and the Ministry of Lands put a restriction against any transfer of the land," said Oriwo's son, Paul Ochieng'.
A few years later, the defunct Kisumu Municipal Council laid claim to the entire plot. In 1993, the council sought a stay order from the ministry, sub-divided the land and gave it to two private developers.
Mr Ochieng' said the land registrar failed to issue his father with a title deed despite records showing that the land belonged to him.
Kennedy Hongo, a member of the Kisumu Land Task Force representing the county government in the hearing, said they were not aware of the matter.
"We would request the complainant to also furnish us with the relevant documents pertaining to this case so that we can also do our part. Our task force intends to ensure justice for all Kisumu residents," he said.
The NLC ordered that Oriwo be issued with the title deed within one month.
Lift caveat
"We hereby order that the caveat on the land be lifted immediately and if the county government has any issues then they can raise them later," said Tororei.
He also ordered that those who took portions of the land be investigated and steps be taken to ensure justice.
The commission also came to the rescue of the Kenya Prisons Services as Tororei ordered that 70 acres of the institution's land, which residents of Nyalenda and Pandpieri have claimed, be repossessed.
The residents, led by Hannington Odongo, had reached out to the commission to save them from eviction. They claimed the property under dispute was ancestral land.
But Kenya Prisons surveyor Donald Ogutu tabled two State-issued legal notices issued in 1961 and 1963 that allocated the land to the prison.
Tororei ordered the residents to "respect the Kenya Prisons property".
"From the appeal presented by the residents, it is not possible to ascertain their ownership. They can still make fresh claims on ancestral rights, which can be looked at differently."