County may be forced to revisit CIDP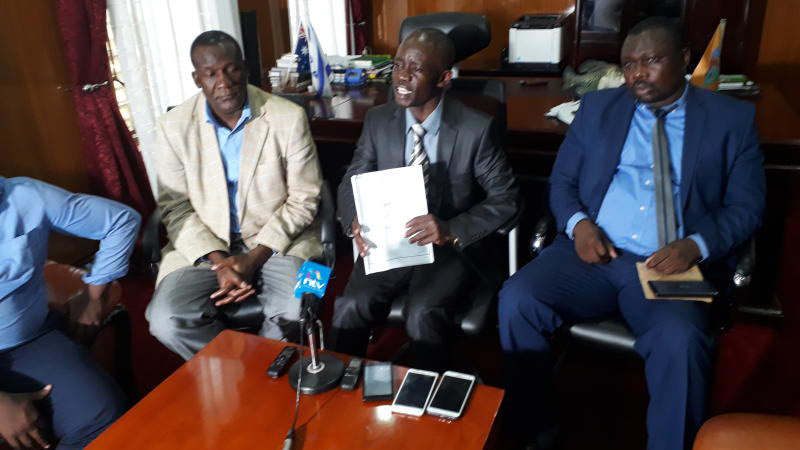 Controversies surrounding Homa Bay County's budget has deepened after Members of the County Assembly rejected a motion on the County Integrated Development Plan (CIDP) for 2018/2022.
The MCAs claimed that the document was not taken through public participation.
In a motion moved by the Assembly Budget and Appropriation Committee Chairman Nicholas Owaka, the lawmakers criticized the CIDP for a number of reasons.
According to Central Karachuonyo MCA Julius Gaya, Okuku Miregi of Rusinga Island and his Kojwach counterpart Joan Ogada most of the county residents were unaware of the contents of the CIDP.
"I have sought views of the majority of the county residents but nobody knows what the document contains. It seems public participation was not conducted well," said Gaya.
Ms Ogada and her Kabondo East counterpart James Ochieng' said the CIDP contained ghost projects which did not exist in their words.
"The CIDP has indicated that there are some projects going in our wards yet they are nonexistent. We cannot endorse it," said Ogada.
Other MCAs claimed the document sidelined women and persons living with disability.
Gem West MCA Charles Awino claimed the county executive is using them as "rubberstamps" to endorse the document contrary to wish of the common man.
"We represent the electorate hence because it is against the will of the electorate," said Awino.
But Owaka defended the document saying public participation was conducted in accordance with the law.
"There is proof that public participation was conducted because all participants signed against their names. We also advertisements in major newspapers calling on resident to present their views over the same," Owaka said.
The mover of the motion was forced to withdraw it before conclusion after members intensified their criticisms.
"I beg to withdraw the motion because suppose MCAs reject the CIDP officially by voting, it would mean that it will be brought back after six months but this will cause a lot of delay," said Owaka.
Speaker Elizabeth Ayoo proposed that the budget and appropriation committee be given another chance to seal all the loopholes that were detected in the document and table it again in the Assembly.
The motion is expected to be presented back to the assembly any time soon.
Siblings fight over mum's estate
A Mombasa businessman facing a charge of illegal ammunition possession has laid claim to a Sh110 million estate left by his deceased mother.