Police bust cross-border drug peddling trick, net several kilos of bhang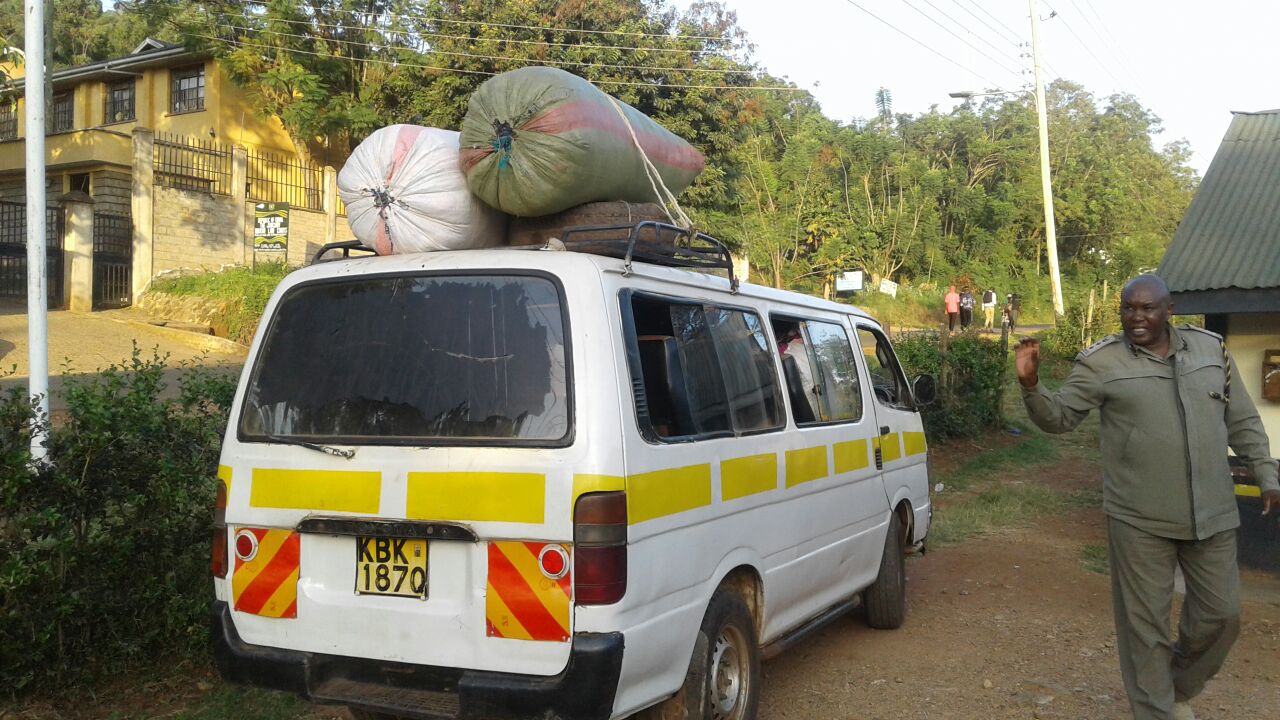 Police in Migori have busted a devious trick used by drug peddlers to traffic bhang and contraband alcohol into the country.
In the latest seizure of 122 kilograms of bhang worth Sh600, 000 at the border with Tanzania, police acting on public tip off bumped into what could strain efficiency of trade at the Isebania one-stop border post.
The drugs were packed in stones and hidden in five bales of second hand clothes (mitumba), a practice Migori county Police commander Joseph Nthenge said may have been ongoing for a while.
Nthenge said the find could force officers to scrutinize goods getting into the country "with a lot of caution."
"We have heightened the war of drugs trafficked into Kenya and this find gives us every reason to believe the peddlers an traffickers of bhang and other contraband are changing tack to bypass hawk-eyed Customs officials and police," he said.
The bales are doused in perfume to conceal the smell of the large consignments of bhang. The transporters are also resorting to early morning and late evening hours to escape police dragnets, he said. "We shall pursue them with renewed vigour,"
"We want to greatly thank the concerned public for helping us in this fight, it shows the relationship between police and the public has improved and this will help us serve better and protect them," he said.
The seizure was made after police chased and intercepted a matatu ferrying the clothes at Mabera Centre along the Isebania-Migori Highway.
"We believe the bhang was smuggled from Tanzania through the porous border points," said Nthenge.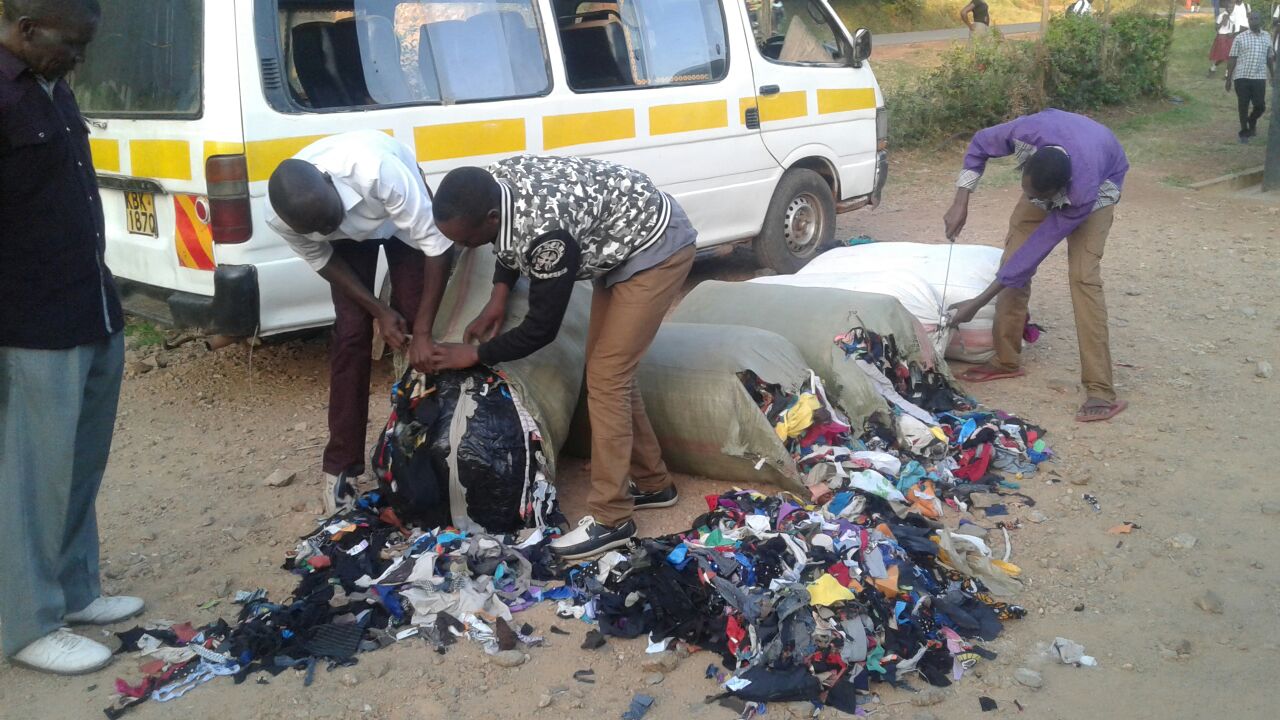 He said that the driver and the conductor of the matatu managed to escape but they have launched a manhunt of the two suspects.
The county police boss further said that he has ordered that all bales of second hand clothes ferried by matatu or any other private vehicles be inspected by police officers as the fight against narcotics intensifies in Migori County.
He also called on passengers to be on the lookout on any luggage ferried by the vehicle and report any suspicion, failure to which they will also be held responsible incase the vehicle they are traveling in is found carrying the drugs.
"I would like to urge the members of the public to be vigilant and report suspected cases of drug trafficking in the vehicles they are traveling in or else they shall also be answerable should the vehicle they are travelling in be found with bhang," added Mr Nthenge.