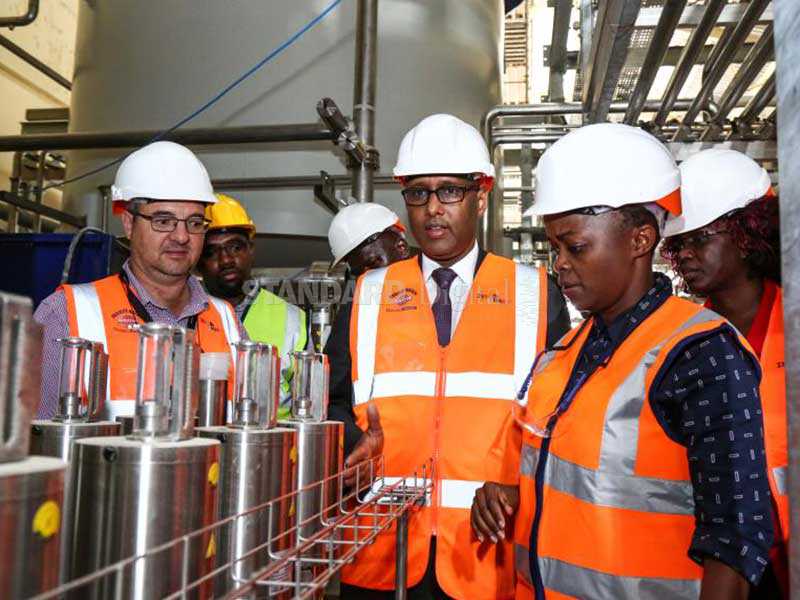 The East African Breweries Limited has embarked on a campaign to widen the market for its Senator Keg beer brand in readiness for opening of the Sh15 billion brewery under construction in Kisumu.
The Standard has established that the beer maker has hired a public relations and marketing firm to help in recruitment of more distributors and retailers in the Nyanza region.
This comes just two months to the scheduled completion of the brewery. The first barrel is expected to roll out on July 17.
EABL is also reaching out to regional governors to facilitate business permits and liquor licenses to identified outlets.
Meanwhile, the construction of the plant commissioned by President Uhuru Kenyatta in July last year has entered its final stretch.
Read More
KBL's Head of Sustainability Jean Kiarie said the last consignment of equipment needed to finish construction would arrive early next month.
"We are pleased with the progress made so far and we are confident that we will launch the brewery on schedule. We are grateful for the tremendous support we have received from the national and local governments; it is a fitting showcase of how governments and businesses can work together successfully," she said.
Sorghum farmers
The firm has already distributed more than 5,000 Keg pumps in western Kenya. Mr Kiarie said they were also actively engaging sorghum farmers to get sufficient supplies to the factory
"We are in the process of developing a robust value chain that includes farming, distribution and retail outlets where thousands of livelihood opportunities lie."
Industrialisation CS Adan Mohamed lauded the investment and expressed confidence that thousands of people from the region stood to benefit from the brewery.
"This an example of what the 'Big Four' – Jubilee agenda of manufacturing, universal health coverage, food security and housing – can do in the manufacturing sector. The Sh15 billion project will create 100,000 jobs and transform the western part of the country, specifically Kisumu and the neighbouring counties.
"I am aware that approximately 85 per cent of the people working here today are locals from this area. We have more than 15,000 small-scale farmers producing the necessary raw materials for this facility. We will also have a significant number of distribution points to sell this product across the country, with more than 5,000 traders expected to benefit from this investment," the minister said.
The plant will produce Senator Keg for the first five years using locally sourced sorghum. It will subsequently start producing other portfolio brands such as Tusker. When completed, the plant will have the capacity to produce one million hectolitres of Senator Keg.
Kisumu government is also working with farmers to step up the production of millet and sorghum for the factory. "It's a good model for agribusiness where farmers are assured of prices and the factory gets the raw material it needs," said Governor Anyang' Nyong'o.