Alarm as fake 'money makers' invade town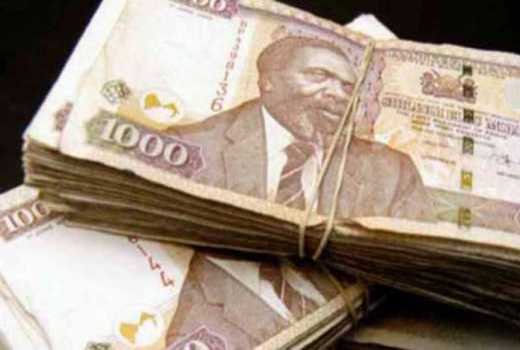 Police in Nyanza are pursuing members of an organized gang who have been swindling people millions of shillings under the pretext that they can double their money.
Several cases have been reported to the police in Kisumu, Homa Bay and Oyugis where unsuspecting members of the public have lost money to the gang known as "Wash Wash".
Some of the con men masquerade as police reservists.
On Tuesday, they conned a businessman of Sh 200,000 outside a hardware in Kisumu.
The group's ring leader, was later arrested with the help of a chief and locked up at Kondele Police station. Sh20,000 was found on him.
Human Rights activist, Audi Ogada said the group, that had been driven out of the town last year, were back with vengeance.
"The Wash wash fraudsters are back and many people have lost money. I am appealing to the police to move fast and arrest these people," said Ogada.
Last week, members of the public helped to arrest a member of the gang after she robbed conned a woman of Sh 500,000 in the Kisumu town streets.
"After conning you, some of their accomplices would emerge claiming they were policemen willing to help. But they ask for Sh 10,000 as fuel to help trace the suspects," said Ogada.
He said he has received many reports of people conned by the gang, some having lost as much as Sh 1m.
On Tuesday, Police in Homa Bay arrested two men for being in possession of materials used in making fake currency notes.
The men , said to be part of a ring with their vases in Kisumu were in the processes of making fake money valued at Sh1.3 million.
The dark papers were already trimmed with images of Sh1,000 before the suspected were ambushed and arrested.
The suspects were arrested at a hotel in Kendu Bay town on Monday evening when police searched their bags and found them with the dark papers.
Police got information from one of the eyewitnesses who suspected that the men had ill intentions of harming the public.
Homa Bay County Police Commander Marius Tum said the suspects were taken to Kendu Bay Police station.
The suspects were also found with three bottles of unknown liquid. The liquid is suspected to be part of the reagents they wanted to use in manufacturing the fake money.
"The dark papers resemble notes of Sh1,000 liquid and our preliminary investigations reveal that the suspects wanted to manufacture fake money," said Tum.
He said they did not find a machine which was to be used in making the fake notes.
"We only found a liquid whose origin is unknown. We have not established where they were going to make the money.
Tum said one of the suspects was a resident of Homa Bay County while another hailed from Nairobi County.
The police boss said investigations were ongoing to find out more information on actions of the suspects.
Tum said the suspects were going to be taken to court soon after being interrogated by police.
"I urge members of the public to be keen on the notes they are receiving on daily transactions. Anybody who is given a suspicious note should report to us," said the police commander.