Keroka accident death toll rises to nine as probox menace persists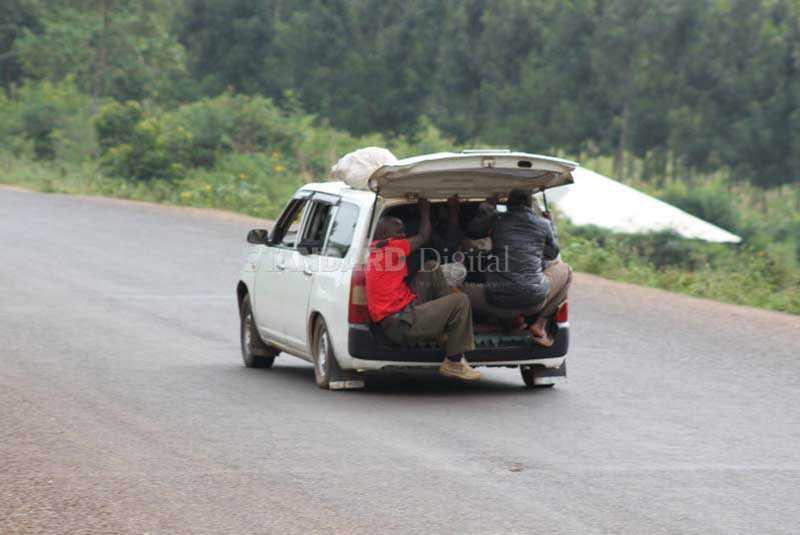 In a number of online reviews, the Probox is described as a light commercial vehicle introduced to the Japanese market in 2002.
But in Kisii, the Probox has gained a notorious reputation as a coffin on wheels.
Here, the vehicle that the Japanese initially designed for moving goods has become a symbol of all that is wrong with Kenya's public transport.
A majority of owners or those hired to drive the vehicles have demonstrated a blatant disregard for traffic rules on the roads. This coupled with corrupt traffic police who often turn a blind eye after pocketing bribes, has left tens of families in tears.
One latest victim of the Probox madness is Barnabas Oyugi.
Latest victim
A breadwinner for his young family, Oyugi boarded a Probox after work on Tuesday afternoon. He was heading home, less than 15km away.
As usual, the car designed for four passengers was crammed with almost three times its capacity.
Oyugi never made it home. Him and eight other passengers died on the Keroka-Masimba road. In a flash, three children were left without a father, and a woman is now widowed.
Also dead was Hellen Moraa, a single mother of one, who was heading home after attending the burial of her two brothers.
According to her mother, Kemunto Maranga, Moraa, who worked at Nyangena Hospital in Kisii town, was the only hope for the family.
In less than a second, nine people lay dead due to what has come to be described as 'Probox madness' on Kisii roads.
In this particular accident, police say, the vehicle was being driven by an unlicensed driver who jumped out after losing control of the vehicle. Police suspect he had switched off the engine, leaving the car hurtling downhill with its human cargo.
However, police are not entirely blameless for this tragic madness. They have been accused of soliciting bribes from drivers at several roadblocks mounted along the roads.
But Keroka OCPD Philip Wambugu exonerates police from blame, saying they make more than 200 arrests every week. The blame, he says, spreads further than the police and the drivers.
Blame game
"We cannot blame the police for every incident. Those boarding the cars as excess passengers should get stiff punishment. We should fight this war from all sides," says Wambugu.
Wambugu's sentiments are shared by Kisii Central Traffic Base Commander Eric Githinji who accuses the Probox drivers of impunity and vows to break this.
"They must toe the line," he says.
Also blamed is the Judiciary, which, according to the police, quickly releases arrested drivers back to the roads.
"We arrested more than 15 Probox drivers last week, the speed at which they pay their fines is baffling. If one of them is arrested, they all contribute and have him released," said Mr Githinji.
In 2014, the National Transport Service Authority (NTSA) put on notice Probox owners, accusing them of illegally engaging in Public Service Vehicle (PSV) business.
The authority pointed out that while 14-seater matatus were subjected to certain traffic rules, including installing speed governors, the Probox is not obliged to adhere to some rules because it is not categorised as a PSV.