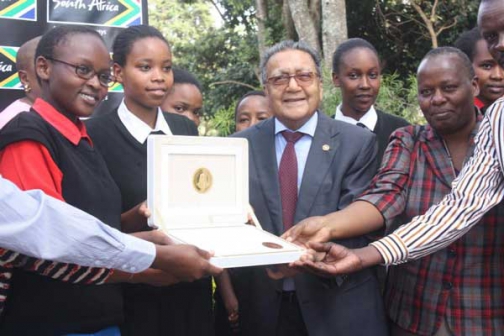 Businessman Manu Chandaria has challenged girls to think critically and embrace innovation in order to solve poverty and unemployment.
Dr Chandaria said skills and knowledge young people acquired through learning and training equipped them to compete globally and enhance their capability to accomplish various tasks.
He was addressing students of Starehe Girls Centre during the awarding of scholarships to needy students by MTN Group, a mobile phone firm, yesterday.