Officers vow to curb cattle rustling
Kericho County Commissioner Muktar Abdi and his Kisumu counterpart John Elungata have vowed to erase stock theft in Sondu area at the border of the two counties.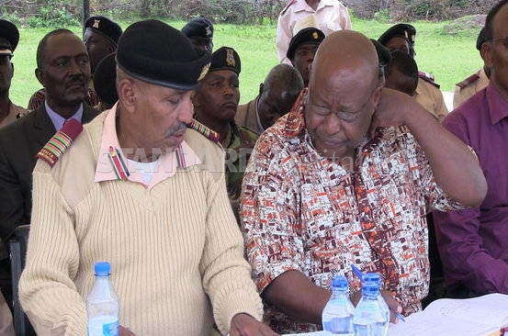 Speaking at Sondu market in Soin/Sigowet constituency during a joint security agencies meeting organised by the National Cohesion and Integration Commission, Mr Elungata said previous incidents of stock theft shows they often occur on Mondays, Wednesdays and Fridays.
"The Kisumu security team will ruthlessly deal with cattle thieves. Cattle theft is no different from robbery with violence," he said.
Abdi said anyone found walking around with armed bows and arrows and other crude weapons or found driving cattle after 6pm would be considered a thief. "We are going to increase police patrols on routes used by cattle thieves," he said
700 residents get free dental care
Close to 75 per cent of Kenyan population have a dental disorder they are unaware of, a dental hygiene expert has said. Martin Kim, a volunteer dentist from Canada, blamed the high number to negligence and inaccessibility to dental health care experts.