There is no cholera in this county, officials say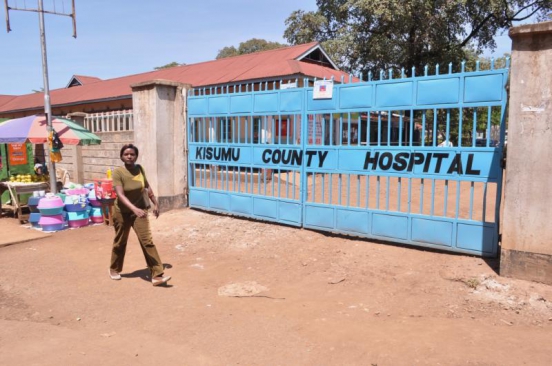 Fear of a possible cholera outbreak, following the death of one person and 14 others admitted at various hospitals with diarrhea, have been allayed
Health Chief Officer Dr Ojwang Lusi said tests from the water samples have shown there was no cholera and that the affected residents of Kirembe village may have drank contaminated water.
In the past one week, several residents, including three pupils of Kirembe Primary School, were admitted to Kisumu County Hospital with cholera-like symptoms.
Michael Odhiambo, a resident, told The Standard they have been using water collected from a spring in the surrounding fields.
He however, said the water has become dirty following construction of the Kisumu-Busia road which diverted sewers towards the water sources.
"We have always used this water and this kind of infection has never hit us. We think the water source has to be protected so as to avoid possible infections," Odhiambo sat.
Dr Lusi said health officers had already been sent to the ground to assess the situation and help contain a possible cholera outbreak.
"We have already sent water treatment drugs and have asked residents to ensure the water they drink is safe. We want them to seek medical assistance in case they have diarrhea symptoms so as to avoid any deaths or complications," he said.
He said most of the patients have been treated and discharged with only one death reported.
Hiding place
Meanwhile police in Kisumu are yet to arrest a man behind drug theft at a dispensary in Nyando two weeks after his search begun.
Police now admit that logistics have hindered the arrest of Michael Ouma, a junior staff at Nyando sub-county hospital who is believed to be behind the theft of drugs from Wang'anga Dispensary.
Police Commandant Nelson Njiiri said the man is still being sought adding that he will soon be brought to justice.
"We are still pursuing him (Ouma) and I want to confirm that he is still at large. We are however doing all we can to arrest him and we request members of the public to give us any information they have about the man," said Njiiri.
Medical Officer in Charge of Health, Nyando sub-county, Rosemary Obara, told The Standard that Mr Ouma has gone missing after he got wind that he was a suspect in the scam.
"He is not at his work station and no one has any information on his whereabouts. These are Government employees and there are procedures on how to handle disciplinary issues.. He will for sure face disciplinary action which I cannot talk about now," she said.