Kenyan MPs Oburu Oginga, Gideon Ochanda in war of words over college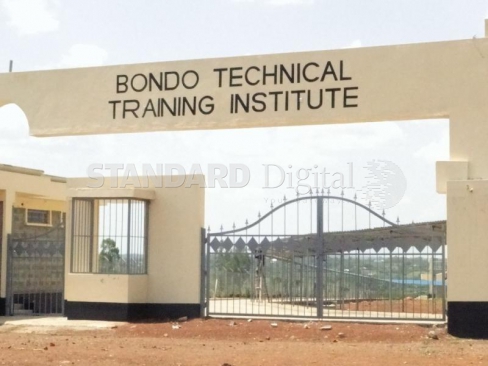 A simmering supremacy battle between two Orange Democratic Movement (ODM) MPs is threatening smooth running of the Bondo Technical Training Institute-Ratiya.
Bondo MP Gideon Ochanda and his nominated counterpart Oburu Oginga are bracing for a major clash over what Ochanda claims are incessant attempts by his predecessor to intimidate him on matters regarding management of the institution.
"Oburu and his cronies have been engaging me in sideshows as a scheme to distract me from working for my constituents," lamented Ochanda who further warned the legislator to stop meddling in the leadership of Bondo. He said Oburu should know his role as a nominated MP.
When contacted, Oburu termed the claims as misplaced and accused Ochanda of finding lame excuses for failing to do what is right.
"It is not true that I attempted to constitute a committee for Bondo Technical Institute neither did I push my sister's name as he claims but I was only trying to have a community pressure group compel the national government to have the institution operational," said Oburu.
He said Ochanda has on several occasions declined to be part of such initiatives. He urged Ochanda to focus on constituency's development instead of engaging in premature campaigns.
Oburu said they required at least 50 acres to build the institution, but after buying 30 acres where the institution stands using CDF money, Ochanda has never allocated funds to purchase the remaining parcel of land.
"It is my right as a member of this community to represent any group and Ochanda should not feel threatened," he said adding her sister too qualified to represent the institute's board.
Ochanda noted that Oburu as an elder and Bondo sub-branch party chairman, deserves respect and should accord respect other leaders.