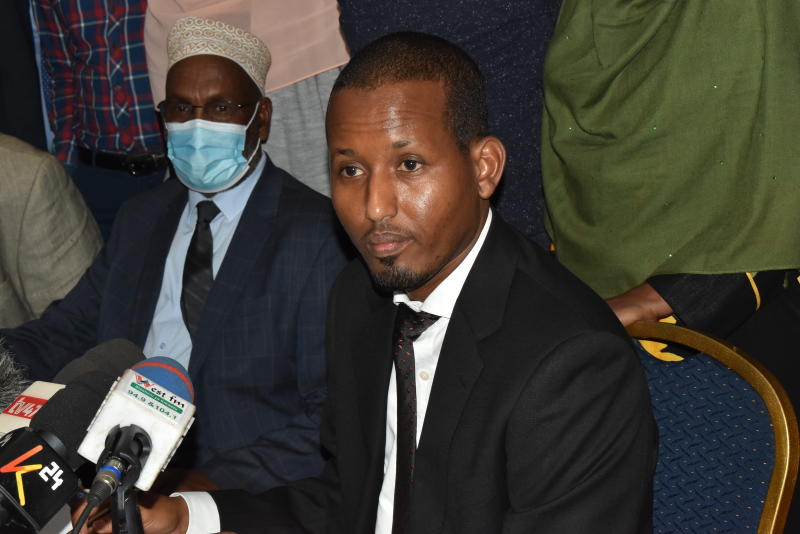 As the country heads to the August 9 General Election, Wajir residents are facing a unique situation.
Governor Mohamed Abdi Mohamud and his estranged deputy Ahmed Ali Muktar are heading into the polls on the back of controversy sparked by the governor's impeachment that saw Muktar take office in May last year before the courts reversed the move.
The transition that saw the 39-year-old Muktar, who in his youth joined the military briefly as a cadet, succeed his boss was controversial. He was sworn in despite a judicial challenge and order blocking the swearing-in. The haste in which the exercise was conducted – from a night gazette notice of Abdi's impeachment to Muktar swearing in the next day – raised eyebrows.
A fluent Arabic speaker, Muktar joined the University of Nairobi to study Bachelor of Commerce but go in his first year won a scholarship to study Computer Science at the International University of Africa, in Sudan.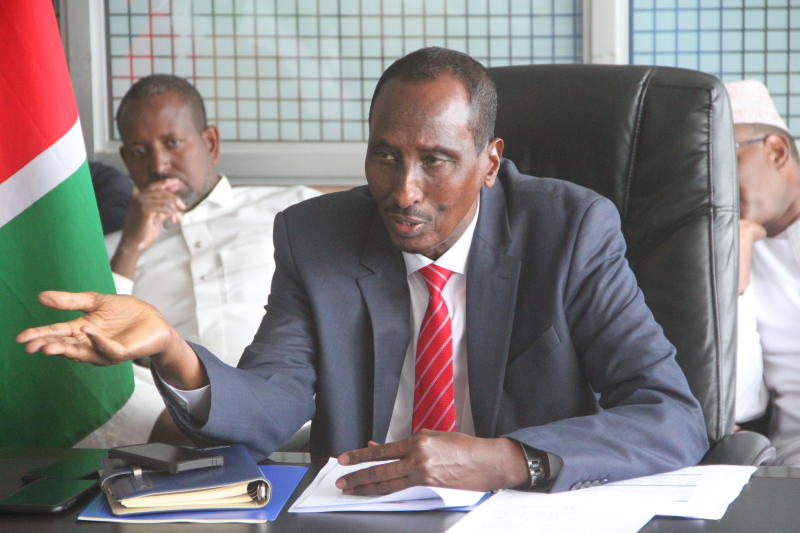 A Somali from the Ogaden clan, picking him for deputy governor was strategic on Abdi's part. The Ogaden are the second-largest in a region where political mobilisation of clans determines who wins and who loses.
His intention was to vie for the Wajir South MP seat in 2017 but the Council of Elders preferred another candidate and the next option available to him was to deputise Abdi.
Nonetheless, he still believes that this negotiated democracy has proven its value in keeping order and peace.
"Negotiated democracy is taking a center stage in our political life in the northern frontier district and we should abide by it," he said.
He had flirted with the idea of running for governor, a run for the 2022 election or maybe 2027.
He would become county chief much sooner after Abdi's impeachment.
Abdi was accused of gross misconduct, abuse of office and financial impropriety. The governor maintains that the motion was politically instigated.
The High Court in February quashed the impeachment decision allowing him to return to take back his seat.
Muktar said during the interview on Friday, that he was not pleased with the decision of the Court.
After the court quashed the impeachment and directed Muktar to take back his old job as deputy governor, he went to the Court of Appeal seeking to remain in office. The court turned down his appeal.
"There are only a few months left to the General Election, so I opted to give Governor Abdi ample time to serve his people without starting leadership wrangles with him," Muktar said of his decision to step down.
Muktar is now the United Democratic Alliance (UDA) flag bearer for governor. By supporting Deputy President William Ruto, he is supporting the man who helped launch his political career in 2013.
"When I started out in politics in 2013, I vied for Wajir South parliamentary seat on a URP ticket. I then joined Jubilee Party and when Ruto formed UDA, I opted to go with him," he said.
But Muktar will have to contend with a crowded field that includes Abdi, Jubilee Party's Hassan Adam, also known as Fuje, former governor Ahmed Abdullahi (ODM), Wajir Senator Dr Abdullahi Ali (UDM) and Wiper's Siyad Abdullahi.
He, however, says that he is confident of winning since he is the sole candidate from his community.
"On the other hand, my competitors are very many. For example, the Fai community have four candidates, while the Mattan Community have two and the Ajuran has one," he said.
Muktar said that his stint as governor was eye-opening. As deputy, he said, he was mostly a bystander limited to travelling to meetings outside the county where the governor was unable to attend.