Wajir's Ahmed Mukhtar to appeal Mohamed Abdi reinstatement as governor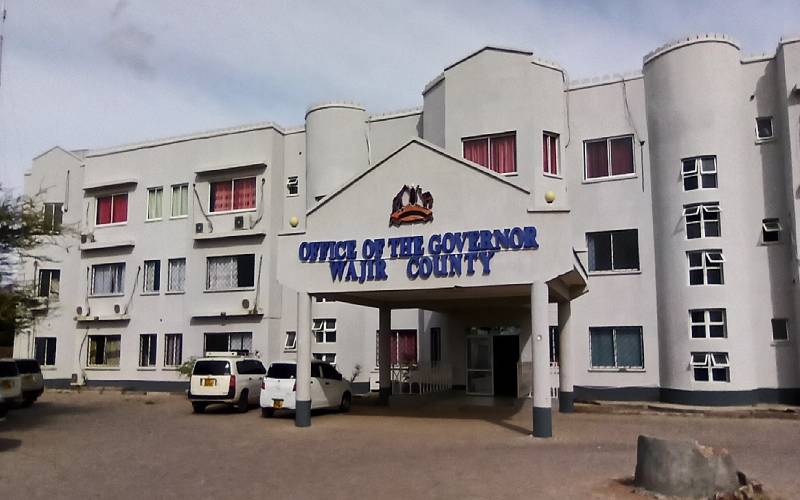 Ahmed Mukhtar has said he will appeal the reinstatement of Mohamed Abdi as Wajir Governor.
On Wednesday, February 16, the High Court in Meru ordered Mukhtar to resume his original role as Deputy Governor after Abdi challenged his impeachment.
The court ruled that Abdi had proven there was no public participation in the lead-up to his ouster.
Mukhtar, who was sworn in as Wajir Governor on May 18, 2021 after Abdi's impeachment, now says he will seek to continue holding the office, insisting that he was procedurally sworn in as the county chief.
"I have applied to have the Meru High Court decision suspended for at least 21 days," Mukhtar told The Standard.
Abdi, as per the court ruling on February 16, can only access the office 21 days after the verdict, giving room for Mukhtar to challenge the Meru High Court decision.
"There are many issues in the ruling reinstating Abdi that we don't agree with," he said.
The tussle leaves Wajir constituents confused on who will be their substantive governor after the court ruling.
"If I lose the petition, then I'll communicate what my next political move would be," said Mukhtar, refusing to disclose whether he'll seek to run for Wajir governorship.
"However, what is clear is that I'm still in Jubilee Party."
Mohamed Abdi was impeached by the Senate on May 17 after MCAs, on April 27, 2021 voted to have him removed from office over gross misconduct, abuse of office and financial impropriety allegations. Thirty-seven (37) ward reps voted to oust him, while ten opposed the ejection bid.
Abdi, subsequently, challenged his impeachment in court, and a ruling delivered almost ten months later.
This man Paul Gicheru
Gicheru on Wednesday took to the stand at the start of his 10-day trial at the Hague and denied bribing prosecution witnesses.