Food shortage keeps pupils out of schools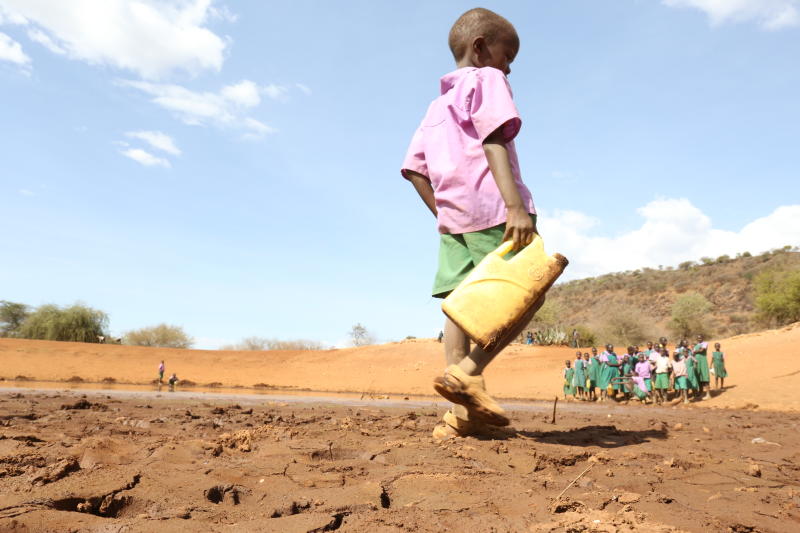 Loya Primary School in Loima has witnessed low enrolment in the last two terms, raising concern among education stakeholders.
Headteacher Joseph Mahelo says lack of food at the institution has disrupted learning, with many children skipping classes.
"As we speak now, the enrolment has gone down. This has affected delivery of the school curriculum," Mahelo said.
The school head said the school previously kept learners in class through the school feeding programme, which hasn't been running for the last eight months.
He said due to the ongoing drought, locals have been moving in search of water and pasture for their livestock.
Mahelo said without food, performance among learners had dropped since most of them cannot concentrate in class.
According to Turkana East Deputy County Commissioner Saidi Shaban, there have been cases of school drop-outs because of drought that has hit several parts of the county.
"We have noted that quite a number of children are not in school because there is no food. This has greatly interrupted learning in many schools," said Shaban.
He said most residents rely on pastoralism, and as families move in search of pasture and water, many learners have been withdrawn from school.
"Food is important in retaining learners in school, and we are appealing to the government to address the issue," Shaban added.
He said most affected areas in Turkana are Kibish and Turkana East sub-counties.
Learners affected
Speaking to the Saturday Standard on the telephone, Kenya National Union of Teachers Turkana branch official Peter Ewat said many learners in primary schools had been affected by the situation.
"We don't have food in schools. This has affected learning since some pupils have been forced to drop out. This has been a challenge for teachers as they cannot offer lessons when learners are hungry," Ewat said.
He urged the Ministry of Education to ensure schools in arid and semi-arid lands are provided with relief food to retain learners.
More than 600,000 people in Turkana County are in dire need of food and water. Livestock have also been affected.
According to reports, the drought has reached alarming levels. The drought is expected to extend until May next year.