Garissa man loses manhood in buffalo attack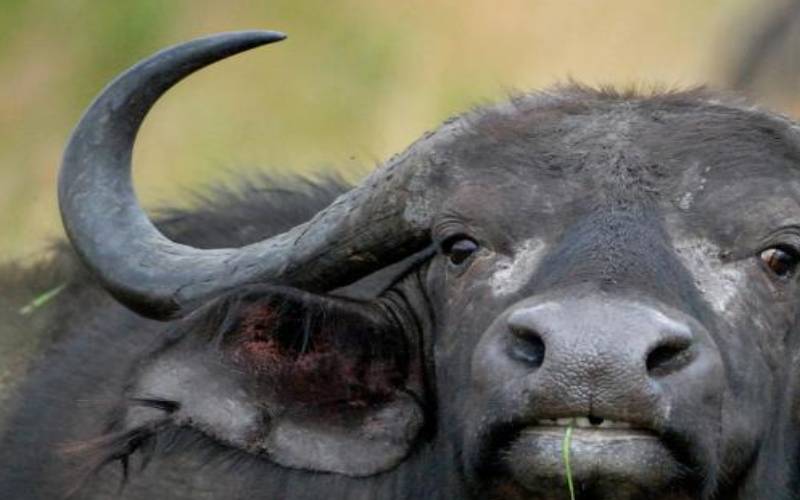 A 54-year-old man is recuperating at the Garissa County Referral Hospital after he was attacked by a buffalo on Wednesday morning.
The man was herding his goats on the field at Holugho area in Ijara Sub-County, when a buffalo charged towards him and gored him in the groin, ripping off his penis.
The victim is now crying for justice, hoping the Kenya Wildlife Service (KWS) would compensate him.
KWS officer in charge of human-wildlife conflict affairs, Grace Nzale, said the agency will investigate the incident and react appropriately.
In yet another incident, a 26-year-old man from Holugho is undergoing treatment at the Garissa Hospital after he was attacked by two hippos on Monday.
Area chief Farha Ethow Siyat said the victim, Mahat Miskok Adat, was attacked at 10am by the hippos at a community water point, where he had taken his cattle.
The animals bit him in the back and dragged him on the ground with their teeth latched in his body.
Medics at Garissa Hospital told The Standard that Adat will have to undergo specialised treatment following the serious injuries he sustained in the attack.
The victim's uncle, Said Mohamud, said they have filed a complaint with the KWS.
At least Sh500 million has been released by the Government to compensate wildlife attack victims, whose cases were reported between 2014 and 2021.