Three dead, one injured in Al- Shabaab attack in Mandera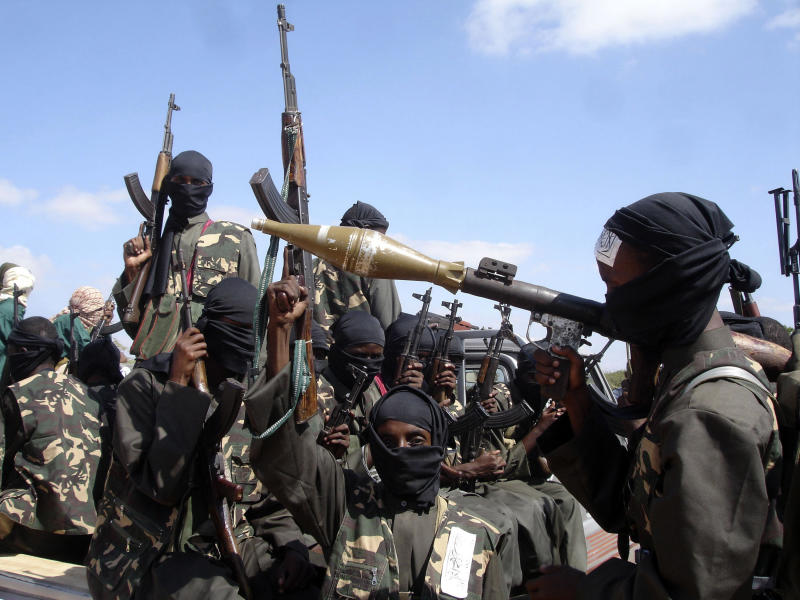 At least three people were killed on Saturday, one injured in an al-Shabab attack in Fino's border town of Mandera.
Confirming the incidents to The Standard Northeastern Regional Police commander Rono Bunei said an elderly woman was killed when suspected al-Shabab militants opened fire on a private vehicle that was heading to Mandera town from Fino.
The attack, the regional police boss said happened at Kamor Bahawa between Arabia and Fino around 3 in the evening.
"They sprayed the vehicle with bullets, they did not stop but the woman later succumbed to gunshot wounds at Mandera referral hospital," Mr Bunei told The Standard on phone yesterday.
The deceased, Rukia Roble was being taken for a check-up by her son who was with her during the attack. He sustained gunshot wounds according to the police. Barely three hours later, another attack on a private vehicle killed two men, the driver Mowlid Billow Salat and Ahmed Sheikd Abdi also known as 'Bata' at the same spot.
They were on their way to deliver spares to a vehicle that had earlier developed mechanical problems along the same road.
"We have deployed more special forces to comb the area, they have been there from yesterday and up to now hunting down those assailants, we will not relent in this fight," Northeastern Regional commander said.
There has been a lull in al-shabab attacks in the recent months, the region has borne the brunt of such attacks with militants mostly targeting security officials doing operations in border areas. Local leaders from the area condemn the latest attack describing it as unacceptable.
Fino ward representative Saad Abajano while condoling with families who have lost their loved ones asked the government security agencies to double their efforts to contain the rag tag militia. The ward representative asked locals to work with the police to eliminate the militant in their midst.