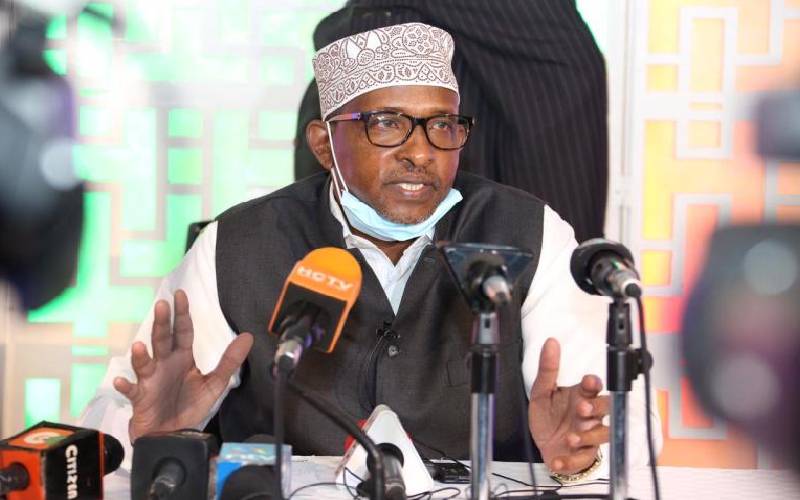 Garissa Town MP Aden Duale and his family are in mourning after his mother passed away on Tuesday.
The cause of death of Mama Hawa Kosar Shurie was not immediately known with reports indicating she was hospitalised before her condition worsened.
Deputy President William Ruto took to his social media accounts to mourn the late Hawa Kosar Shurie.
"Our heartfelt condolences to Garissa Township MP Aden Duale for the loss of your dear mother Hawa Kosar Shurie.
Read More
Ruto eulogised the late Mama Shurie as a religious, respected and responsible woman who raised hard-working children despite tough conditions.
"We will remember her as a counsellor and peace advocate who uplifted the less fortunate in the society," said Ruto.
Ina Lilahi wa Inna Ileyhi Rajiun. May Allah grant her Janatul firdows. May He also give sabr and iimaan to the bereaved family and friends at this difficult time
Garissa Governor Ali Korane also sent his condolences to Duale's family and friends over the demise of Mama Shurie.
"May Allah grants our mom a permanent heavenly abode in Jannah and the family gather the strength to overcome the grief," said Korane.
Eldas MP Adan Keynan also stood with the Duale's family.