Children, youth on receiving end of mysterious killings
NORTH EASTERN
By Ali Abdi | July 4th 2020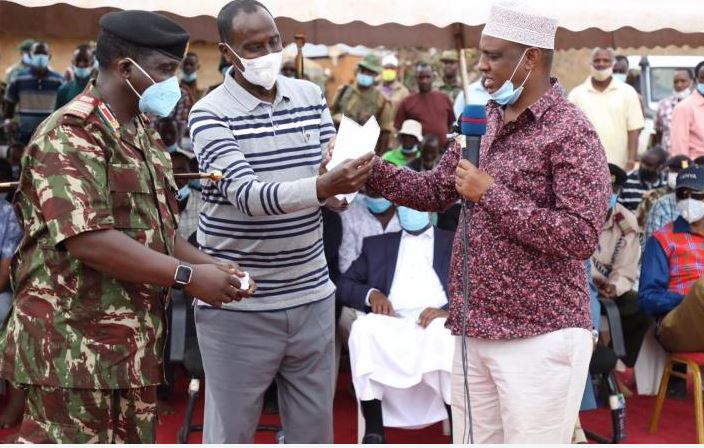 The recent killings of young people, mostly students in Saku Constituency, Marsabit Central, has baffled residents.
The killers, in jungle fatigue, mostly strike when dusk approaches and disappear under the cover of darkness into the dense Mt Marsabit forest. Their targets have largely been students and primary school-going pupils.
On June 9, four teenagers, a 23-year-old boda boda rider Nchuchu Monsor, Jessica Leado, 23 (a student at Tangaza College, Nairobi), Peter Obelei, 25 (Kenyatta University students) and Daniel Lantare, 17 (student at Saku Secondary School), were killed near the abandoned Badasa dam at around 6:30pm on the eastern part of the forest.
The four were heading home in Songa from Marsabit town. The attackers fled into the forest that also doubles up as a national park managed by the Kenya Wildlife Services.
Two weeks earlier, an unidentified nine-year-old boy was shot dead in the evening on the western section of the forest in Haro Halake Yayo area while police reservists pursuing the attackers gunned down a militiaman dressed in jungle uniform at Sege.
On June 22, two 16-year-old students, Musa Kamau (St Paul Secondary School in Isiolo) and Godana Halake (Sacred Hearts School, Isiolo), were shot dead at around 11am along Bank quarters, within Marsabit town. Their friend, Baraqo Qararsa, 12, a Standard Six pupil at Hekima Primary in Isiolo, sustained gunshot wound.
A day later, three youths riding on a boda boda on Karare-Songa road on the southern section of the forest were ambushed by gunmen at around 7:30pm. Twenty-year-old Adrian Lenkopiya, a Form Four student, was killed while his companions escaped death by a whisker. The two sustained gunshot wounds. The armed attackers also fled into the forest.
Herders killed
The eight students are among 15 people killed at various centres in Saku in less than two weeks, with the highlight being the gunning down of four herders at Jica borehole at Kukoto area within Sagante/Jaldesa ward on June 13.
Salesa Hulufo, an official of Voice of Pastoralists, a media lobby group working in northern Kenya, said targeting the able-bodied, especially students, was meant to hurt the families and communities of the victims.
"Literacy levels in the pastoral regions are very low and the few who struggle to invest in their children's education to the level of university expect a return. It's very painful when that life is taken away," Mr Hulufo said.
In the past, such attacks led to counter-attacks where the victim's side revenge, sparking inter-clan clashes.
Politicians, Hulufo, could exploit such situations to gain political mileage.
Between 2013 and 2014, hundreds of people were killed in Moyale in inter-clan clashes that were attributed to politics and land factors.
Tribal clashes
Leaders from the region agree that such killings would contribute to outright tribal clashes if not curbed and identity of organisers of the killers established and arrested.
Five people, among them a former Member of County Assembly and a former councillor, have been arrested following the incidents in Saku and are facing charges of incitement to violence in a Marsabit court.
In November last year, 13 people, including three police officers, were killed at Orendel in Kinta location, of Saku constituency.
In 2005, five children from Karare, going for a Sunday school event at Songa, were gunned down by hit men who later fled into Mt Marsabit forest.
In the run-up to the March 2013 general election, a woman and her three children were shot dead at Hulahula while sitting outside their home in the evening by militiamen.
Governor Mohamud Ali and MPs Dido Rasso (Saku), Musa Arbele (Laisamis) and Chachu Ganya (North Horr) have demanded a probe that would reveal the faces behind the killings.
They have called the incidents organised crime.
Marsabit County Commissioner Evans Achoki said the Government is aware of the trend of conflict and what causes it. "The security committee will go further than just looking for the killers," he said. He cautioned politicians against inciting communities to violence.