Two 'bright' varsity students among the four killed by bandits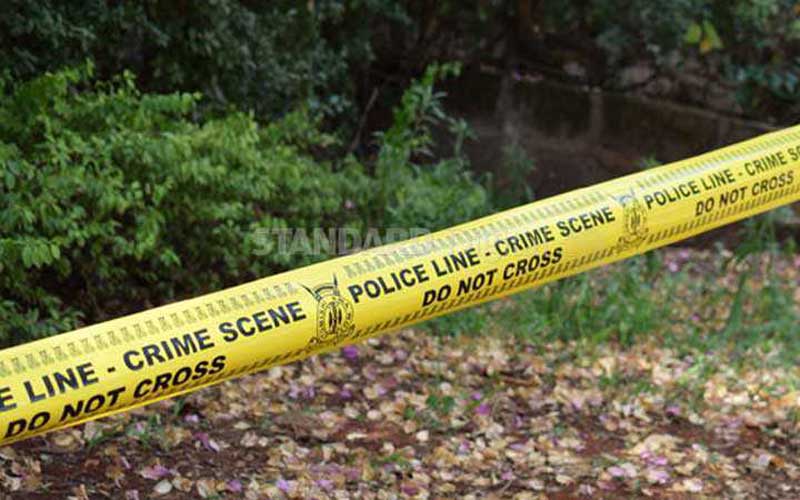 Two university students were among the four youth shot dead by bandits in Marsabit on Monday, provoking days of protests in the area.
The four were shot dead by bandits at Badasa on the Marsabit-Songa road, 12 kilometres from Marsabit town, while riding a boda boda home.
The only woman among the four, 23-year-old Jesca Leado, was described by friends a "bright and ambitious soul". She was a key figure in the organisation of the inaugural Rendille Cultural Night as vice chair of the Rendille University Students Association.
"She was an ambitious, over achieving young lass," Stephen Basele said in a tribute to Leado, who was schooling at the Tangaza University College.
Peter Obeile, 25, who also died in the attack was an IT student at Kenyatta University. He went to Kisima Secondary School for his secondary education.
Others who died in the attack near the abandoned Badasa dam site were Dan Lantare, 17, and boda boda rider Chuchu Mosor, 23.
"Four young souls, four bright stars, had their lives ended by the senseless tribal killings that have been the order of the day here in Marsabit. We demand for justice for the souls lost by the Rendille community. Justice must prevail for peace to prevail," Basele said in a condolence message to the families of the four youths. Meanwhile, the Government has initiated peace talks among elders from various communities in Marsabit County.
The talk's targeting elders from Borana, Gabra and Rendille started on Wednesday amidst further killings that raised the death toll to six in four days.
On Tuesday night, a herdsman was shot dead at Orendel area in Saku Constituency while another, a boda boda rider, was shot dead along the road at Badan Arero in Sololo, Moyale Constituency.
The killers of the students fled through the forest that also doubles as a national park managed by Kenya Wildlife Services (KWS).
Yesterday, County Commissioner Evans Achoki said the security team had partnered with elders and religious groups to spearhead peace building efforts to communities in hotspot areas.
He said police are still tracking down the gunmen involved in the Badasa incident. Governor Mohamud Ali and Saku MP Ali Rasso categorised the incident as organised crime.
In a press statement, Mr Ali said: "We are certain beyond the least shadow of doubts that these wanton killings were not as a result of conflict between communities over resources or ethnic-hatred".