Strict surveillance rolls out as two catch virus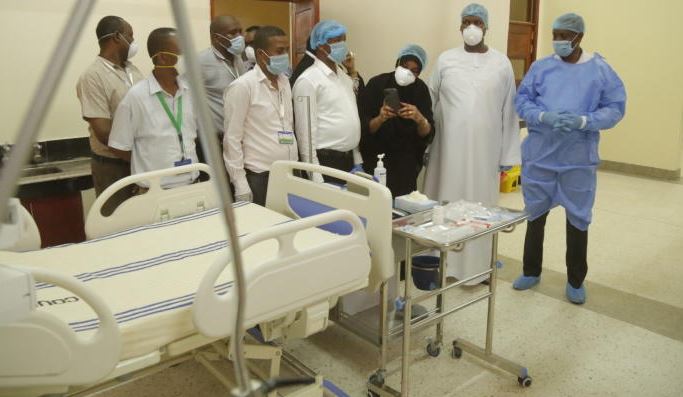 Two people have tested positive for Covid-19 in Mandera County. The two students of Kenya Medical Training College (KMTC) in Kilifi traveled to their home in Mandera and sought treatment at a local facility with flu-like symptoms.
Mandera Governor Ali Roba said the victims traveled from Kilifi to Nairobi on April 1 before they embarked on the journey to Mandera. They spent a night at Leheley town, a 10-minute drive from Wajir town.
"On April 5, at around 11.03 am a call came through our county hotline from a private health facility indicating the presence of two persons with flu-like symptoms and fever," Roba said.
The governor explained that the county Covid-19 response team, picked up the two and isolated them at Mandera County Referral Hospital (MCRH) isolation facility.
"The family contacts of the two clinicians who attended to them were put under mandatory quarantine. Samples were collected and sent to Nairobi as patient management started," he said.
The governor noted that the results turned positive for coronavirus making them the first cases in Mandera County.
The students boarded Makka Bus on March 31 from Nairobi and arrived in Mandera on April 1 and were on seats number 13 and 14.
Roba urged passengers who traveled on the bus to present themselves to the nearest health facility or to self-isolate for 21 days.
Earlier, the governor said the surveillance team picked up two people who had travelled from abroad and were yet to complete the mandatory 14 days self-isolation. They were quarantined in local facilities and released after being given a clean bill of health.