Mandera county staff to resume duty as Somali forces fight subsides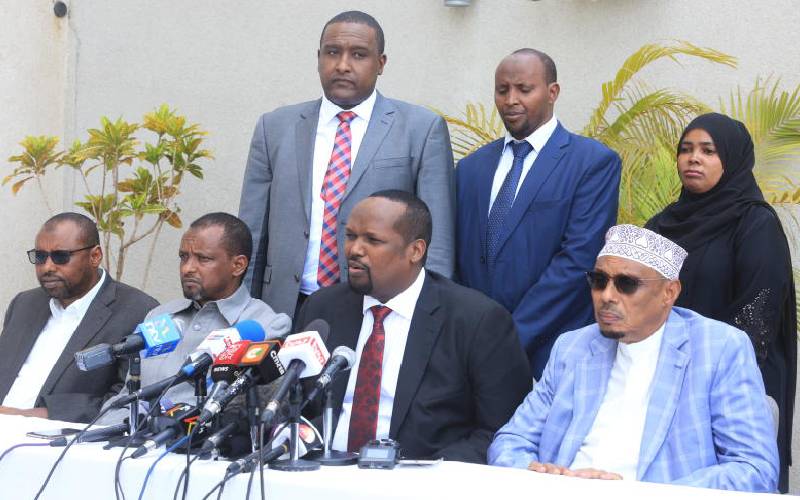 Mandera Governor Ali Roba has recalled all county government staff that were ordered to stay away from the offices following a fight between two Somali military camps, which spilled over to Mandera County.
Roba directed county employees except those in the health, Fire Brigade and Mandwasco departments to stay at home due to the security crisis to report to work on Tuesday March 10.
Roba said the decision has been prompted by the ongoing negotiations between senior Kenya government officials and their Somali counterparts in Beled Hawo and at the local level in Mandera which he said had de-escalated conflict in the region.
"I am directing all staff to report back to duty with immediate effect following the de-escalation of conflict in Mandera due to the ongoing talks between Kenya and Somalia," said Roba.
He said no attacks have occurred after the March 2 fight after the Jubbaland forces moved seven kilometrers away from Mandera town settlements.
He directed the county's efficiency and monitoring unit and the delivery unit to carry out a spotcheck and take stock of all staff services being offered in respective work stations starting Tuesday March 10.
Roba hailed President Uhuru for initiating the with his Federal Republic of Somalia counterpart Mohamed Farmajo.
Activities were interrupted by a heavy explosion that was followed by gunfire last week, signalling an expected clash between Jubbaland forces and the Federal Government of Somalia (FGS).
Communication was cut off at about 10am and explosions and gunshots rent the air for the better part of the day.
FGS troops had been camping at Bula Hawa, a town neighbouring Mandera, for the past month, planning a raid to capture a fugitive Jubbaland minister, who has been hiding in the county.
'Standard' opens mothers room
The CEO challenged the staff to find ways of raising the company's profile and not remain a traditional media house.