MCAs urge governor to convene urgent meeting over rising insecurity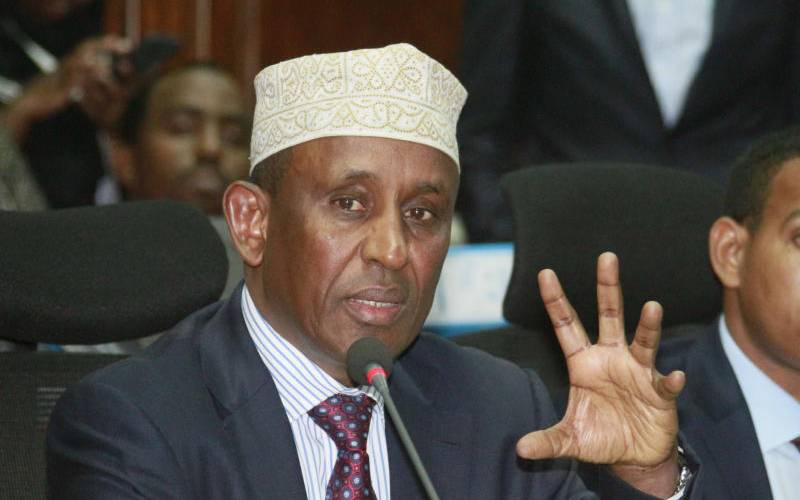 Members of the County Assembly have asked Garissa Governor Ali Korane (pictured) to convene an urgent meeting to discuss the state of security.
Speaking at the assembly yesterday, the leaders criticised North Eastern Regional Commissioner Nicodemus Ndalana's remarks that locals might have a hand in the recent spate of terror attacks in the region.
They claimed the remarks were unfortunate since the residents were victims of terror and the government had fallen to the tricks of militant groups.
"We challenge the government to act on intelligence given by the locals because they have been providing timely information," said Diriye Bare, Damajaley MCA.
Mr Bare said the attacks had affected all sectors, especially education and health which are key.
The militants early Monday morning raided Kamuthey location in Garissa, killing three teachers and injuring one. The militant also razed four police houses and destroyed a communication mast.
The region has witnessed a spate of attacks that has been blamed on the porous border that offers easy escape routes for the militants.
Bare, who is the assembly's Education Committee chairman, said a meeting should be convened to discuss ways to enhance security in the region.
Hulugho Ward MCA Adow Omar said it was high time a local solution was to the menace.
"The government should stop blaming locals over insecurity and enhance surveillance," he said.