Drama as locals confront Al-Shabaab gunmen at construction site in Mandera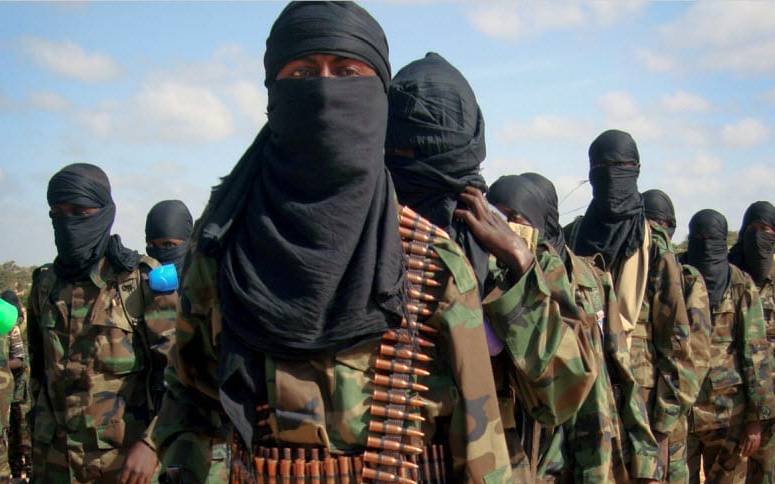 There was drama during a confrontation between locals and Al-Shabaab gunmen in Kutulo, Mandera County.
At least three gunmen raided a construction site of a local hospital Sunday in search for non-locals. But before they arrived at the site, the locals had tipped off the construction workers, most of whom were non-locals and told them to vacate the area.
Police and witnesses said there were about 20 workers at the site. And as the gunmen marched to the site, locals confronted them saying there was no non-local at the site.
"They confronted the gunmen who proceeded to the site and failed to get what they wanted. They opened fire but no one was injured before they (gunmen) escaped," said North Eastern regional commissioner Mohamed Birik.
He added the action by the locals saved many lives.
The targeted workers were later evacuated to nearby Elwak centre by police amid fears of more planned attacks. This comes in the wake of pressure to re-open quarry mines in the region.
Interior Cabinet Secretary Fred Matiangi had last month re-assured Mandera leaders that quarry mines in the region will be re-opened soon but in a structured manner.
"It is not the intention of the government to sabotage or kill the economy of Mandera. Our only concern has been the level of insecurity at the quarries," Matiang'i said.
The government announced the closure of quarries on May 4, 2018, after four miners were killed by suspected Al Shabaab militants at Shimbir Fatuma quarry in Mandera South.
Several efforts by the quarry association and County Government to convince the security team to reopen the quarry fields were unsuccessful before the move.
The High Court lifted the ban, but the stone mining has remained in limbo.
Matiang'i said the re-opening of the quarries will be done in phases and zones as per the guidance of office of county commissioner, the National Police Service and county government.
"The increasing insecurity incidents in Mandera are alarming and are hampering development, but we have made good progress and an announcement will soon be forthcoming from the national government," he said.
Governor Ali Roba was concerned that the closure of Kenya-Somalia border since 2014 had slowed economic growth and denied the county Sh3 billion revenue annually.
Matiang'i said neighbouring Ethiopia was peaceful and told the leaders to ask themselves why peace lacked in their region.