Three teachers killed by suspected Al-Shabaab militia in Wajir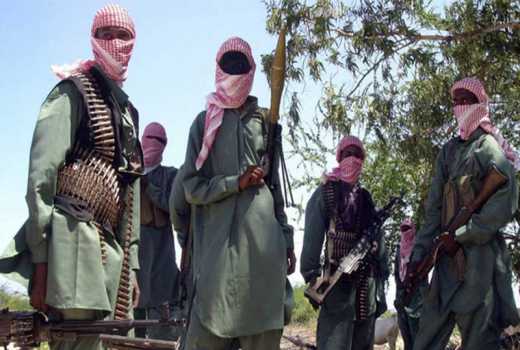 Suspected Al shabaab Militia on Friday morning killed three teachers during an attack in Qarsa, Wajir County.
Wajir County commander Stephen Ngetich confirmed the dawn attack that left one teacher critically injured.
The militants seem to have moved from Mandera to Wajir where there have been persistent attacks in the recent months.
On February 12, police found three bodies believed to be those of Al Shabaab fighters killed in an earlier foiled attack on a police camp in Kutulo.
Some Al Shabaab fighters tried to attack the camp at night, but they were repulsed and they fled into a nearby thicket.
Ngetich said a patrol team later found three bodies of the attackers in a thicket near the Kenya-Somalia border
The attackers have been targeting communication masts in Wajir County. At least five masts have been attacked in less than a month.
Officials attribute the decrease in terror attacks in Mandera to the construction of a border wall.
The wall has already covered 10km and plans are underway to increase the area covered to 28km.
It will stretch from the Indian Ocean to the Kenya-Somali-Ethiopia border convergence point.