The new face of Mandera town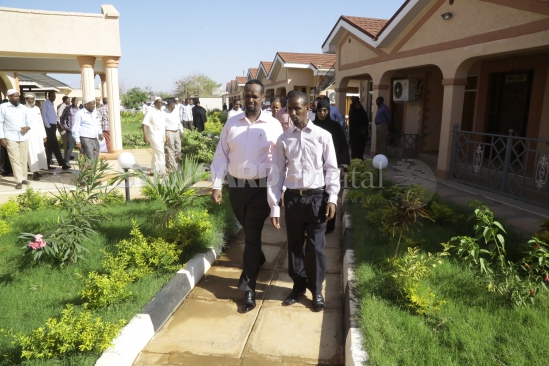 MANDERA: More than a year ago, finding accommodation and conference facilities in Mandera town proved something tricky.
In its formative stages, the Mandera County Government had to even put off an investors conference as it had no capacity to host hundreds of visitors that grace such occasions.
But with devolution starting to take shape and investors starting to stream in, the county is now enjoying latest state of the art hotel that comes completely with accommodation suites as well as conference facilities.
On Thursday, Mandera governor Ali Roba was opening such a facility in the town, a venture that was received with aplomb by locals.
Roba opened the multi-million shilling Red Sea Resort, which has fully furnished rooms and conference facilities.
While opening it, Roba urged local and international investors to explore the many investment opportunity in the hospitality industry.
Roba said those investors who will seize the opportunities to put investments are likely to be the first will reap maximum benefits out of business opportunities that exist within Mandera the expansive County.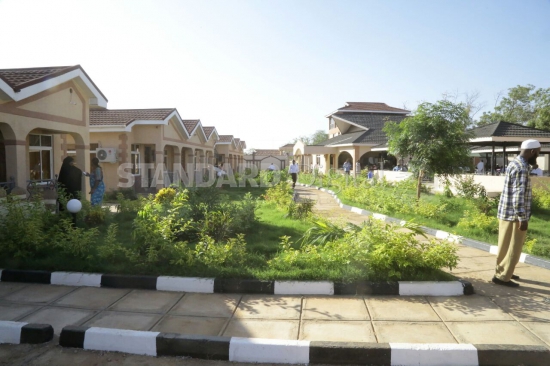 Speaking during the colourful ceremony, Roba noted that investment in the private sector especially in the hospitality industry were on increases, adding that he was optimistic the trend was like to remain the same in the coming days.
"Initially we have not been able to hold investors forum due to lack of critical facilities, like accommodation, however with the opening up of multi-million private hotels like the Red Sea Resort, the situation is likely to take a new dimension," the governor observed.
Roba said the resort was the sixth private property to be put up in the county since the onset of devolution two years ago.
"The challenge is now on us to provide a conducive environment, for those interested in putting up real businesses venture, we are ready to provide the necessary infrastructure to facilitate the economic growth required," he said.
He said with the accommodation capacity having increased from 200 in 2013 to 750, this year and the rate set to rise in the past few days, the county was gearing towards holding its first ever investor forum aimed at promoting business opportunities.
County Executive Secretary Abdiaziz Sheikh Maad observed that the construction of a five star hotel in the northern frontier was underway, adding that once completed it will spur economic growth.
'We are currently in the process of tarmacking a road stretch of more than 25 kilometres within Mandera town, and this will go a long way rejuvenating and encouraging investments and make the business sector grow bigger each day," Maad added.
Other projects, Maad noted, were ongoing include the construction of the county headquarters, the governor's residence and a stadium to encourage the youth to participate in games.
Another blow to Real Madrid
With Pepe also injured and Marcelo suspended, coach Carlo Ancelotti faces a crisis in defence ahead of the crunch Madrid derby with Atletico on Saturday.