Be warned, your handy househelp can make or break your happy home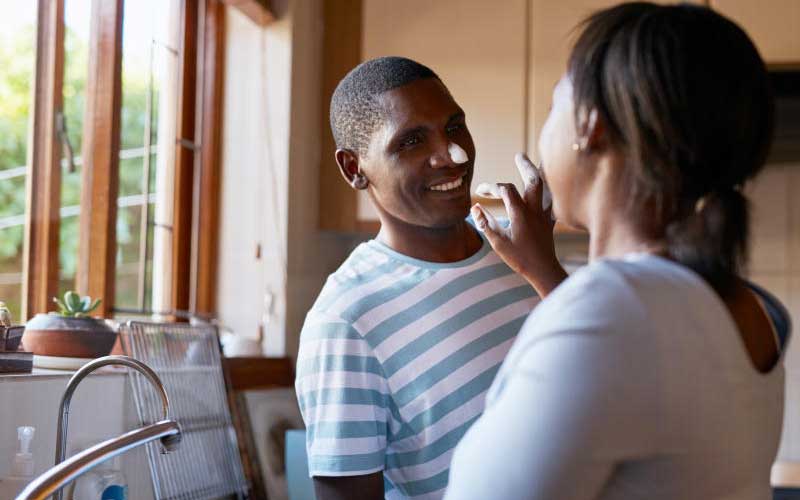 A few weeks ago, the media reported about Ruth Khaecha, an ex-househelp accused of stealing Sh1.35 million from her employer. Ruth denied the allegations, claiming she earned the money with Sh800,000 being a reward for providing "good sex".
Maybe when Ruth is done with her court issues, she can share with other women what "good sex" looks and feels like. The media images of Ruth portray the image of a girl-next-door and not of a sultry sexual provider. The Ruth drama points to the fact that househelps still remain a real and menacing threat for women who want to keep their men and families on the straight and narrow.
Since December is the househelp transfer and changeover season, I would like to provide some tips for potential employers.
Before any woman embarks on any mission to hire, she needs to take a realistic check on the male/female ratio in her house and use that to determine whether she will hire a male or female househelp.
If she has more than three boys in her house (hubby included), then she should consider hiring a male domestic worker or an elderly matronly lady who is way past her sexual prime.
Hiring any young woman under 30 years is tantamount to providing in-house sexual services to the menfolk in her house. Some women in a quest to save coins like to go young and hire very young househelps who sometimes fall in the teenage bracket.
Rights to feed
Take a quick survey and help us improve our website!
Take a survey
The illegality of this notwithstanding, these hires often end up creating very awkward family situations. It is only natural that one or more of the 'boys' in the house will venture to sample from the fruits of blossoming femininity. This is how many women become reluctant co-wives or mothers to step-children.
Of late, we also hear that male domestic househelps also come with other baggage and issues - but for now female househelps are the ones to watch for.
Once the househelp has been hired, the woman of the house should procure some uniform for everyday use; the more shapeless and ill-fitting it is, the better. Uniforms are not about professionalism, they are garments to cover up any curves and protuberances that might lead to a Ruth-situation. We also know that even this approach has not been completely foolproof for there are men who find uniforms of all kinds super sexy.
Women today are super busy and so often opt to delegate some duties to the househelp. For the sake of their families, women should ring fence some duties and create boundaries about what the househelp must never do.
One of the "sacred" areas that needs serious boundaries is the one of provision of food and nourishment for the husband. Most African men have an irrational emotional attachment to what they eat, how it is cooked and who serves their food - must be something they learnt from our animal ancestors.
We know of men who have made major love and life decisions based on the texture of chapos or the consistency of the ugali. It therefore follows that if the man of the house gets accustomed to good meals and five-star service from the househelp, he will explore avenues to turn her from a culinary expert to a twa twa expert.
The move from kitchen to bedroom is often expedited in situations when the said househelp provides additional services like waking up super early to cook and serve him breakfast or staying up late to serve him dinner.
Giving the househelp rights to feed your man at whatever time is just as good as giving her permission to take your man, especially if she falls under the 30 age bracket. Once the feeding programme begins, even the uniform cannot prevent the inevitable from happening.
There is also that contentious issue of car washing, where women of the house include car washing in the to-do list.
Once again, many men have emotional attachments to their cars and to those who keep them functioning – be it the mechanic or the car wash guys.
The more the househelp washes the master's car, the more she worms her way into his heart and into the inner workings of his life.
It is amazing how many secrets one can pick from washing a man's car - be it the lingering scent of another woman, receipts of secret rendezvous and in some cases misplaced condoms.
This motor familiarity can lead to interesting conversations that can lead to interesting intimate destinations.
There are also men who find the sight of women cleaning cars and getting all-soaped-up very tantalising.
Car duties must never be left to househelps especially when we have an abundance of overeager watchmen always quick to make a quick buck. When all is said and done, househelps are necessary for the survival of modern-day career women, but they too come with some serious potential hazards that must be managed.