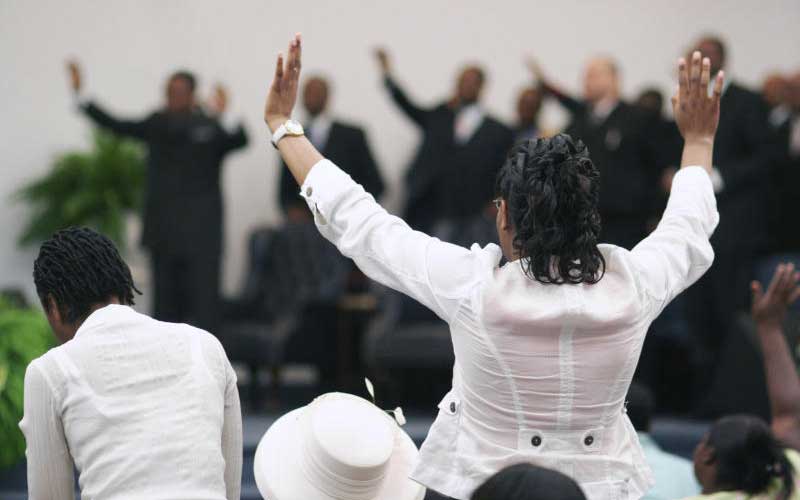 It was meant to be the week when the long-awaited Building Bridges Initiative (BBI) would be on the lips of all Kenyans, but it is strange how the show went down. There was widespread expectation that release of the BBI would send Kenyans into nirvana, but alas, that was not the case - twa twa won the day. I hear it all started at some Christian Couples' Seminar where a certain pastor and his wife were dispensing nuggets of wisdom to couples about how they can ensure marital bliss in these tough times.
Word has it that the pastor's wife shared many truths, but all of them paled in comparison to what has become the anchor statement; twa twa. Based on her experience, she told the attentive crowd that the Almighty ordains marital sex and couples indulge in it whenever and wherever. Her mode of delivery I must say was comical but highly effective - she used facial expressions and of course her now famous use of the words twa twa.
By the end of the week, Pastor twa twa and her hubby were doing rounds on local TV stations, having successfully dislodged BBI from top of mind awareness among Kenyans. There are a few reasons why Kenyans are loving this pastor and I wish to share some insights.
Firstly, she has inadvertently placed Kenya firmly on the sexual map of the region. You see, Kenya has been seen as the sexual prude of the region.
Read More
Ugandans have their sengas who dispense all manner of racy sexual advice to blushing brides who must learn how to keep the fire of marriage burning.
Tanzanians have the aunties who have an entire syllabus that covers everything from being subservient to squirting on demand. Kenyans are the sexual ostriches of the region who like to wage full blown wars at anything that hints at sex - be it those conferences venture to talk about sexual choices of consenting adults to those highly sexed youth channeling their creativity in songs like Wamlambez and Wamnyonyez.
We are light years behind our neighbours but we can unleash the twa twa video and phrase to demonstrate that we are capable of open sexual conversation – and that we do have sex despite our attempts to appear prim and proper and at times downright prudish.
In those rare incidences when Kenyans talk about sex, they like to sell the theory that all matters sex are male-led.
Men have long held the view that they are the masters of all things sexual - from wanting it, to deciding how and when they want it.
I hope the men paid attention to the fact that Kenyan women can take the lead in twa twa matters and they do have a view on how and where things risqué can happen. I think most of us were initially shocked at our new ambassador for marital sex - for she is packaged differently. It has become commonly accepted that the fashionable ambassadors for sex should have Kim Kardashian figures and should ooze sensuality like the video vixens we see every day.
Pastor twa twa is an unlikely candidate for she appears to be more like a Home Economics teacher or like the good pastor's wife. An initial glance at pastor twa twa and one could easily mistake her for a nice Home Economics teacher about to teach couples how to make the perfect casserole or how to keep the house clean.
Yet when she opened her mouth and spoke Game of God and twa twa anywhere - we were all confused and taken by surprise. Pastor twa twa shows that one must never judge a book by its cover.
In my view, Pastor twa twa has changed the way most mere mortals look at 'brothers and sisters' in Christ.
There has been a widely held view that saved people are asexual, and that they are so deep in scripture and only get freaky occasionally for procreation purposes. Pastor twa twa has firmly dispelled any such views and now we know that perhaps there is more action happening with sexual couples than with the non-saved couples.
There are many of us struggling with the concept of Game of God and of how sex has found its way to the pulpit.
Could it be that twa twa conversation will replace prosperity Gospel in coming days? Maybe a few years from now we shall talk more about the God who likes for people to get laid not about the God who likes to keep tabs on tithe count. Whatever happens, thanks to Pastor twa twa we will never look at those saved folks the same way again.