No strong perfume near miraa among draft regulations to govern crop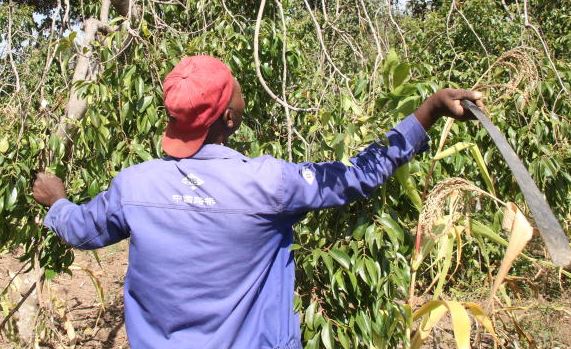 A technical committee has come up with a code of practice to govern the miraa industry.
The Mugambi Michubu-chaired committee under the Kenya Bureau of Standards (Kebs) includes miraa farmers, transporters, consumers and traders.
Kebs chairman Benard Ngore said the mandate of the committee was to facilitate consultations among players in the miraa value chain to come up with a code of practice.
This will ensure players in the sector including farmers, crop propagators, transporters, shippers and cargo handlers adhere to set standards.
The code of practice provides that workers shall be trained and supervised closely to ensure that miraa is harvested the right way when mature.
The committee recommends that smoking, eating, chewing and drinking shall only be permitted in designated areas away from the vicinity of harvesting, grading, packing or storage operations.
To ensure hygiene, there shall be a procedure for handling of miraa and a regular risk assessment of harvesting. The containers, harvesting tools and other equipment shall be appropriately cleaned and disinfected.
"To avoid contamination of the produce the operator shall ensure field workers involved in handling miraa are in good health and that workers with communicable diseases are not knowingly assigned duties in field operations," the document states.
Protect from contamination
"Staff working in a pack-house for miraa shall have full medical check-up once every six months and the records of the examination shall be well documented," reads the draft in part.
The committee further recommends thorough inspection of miraa handling facilities and record of inspection kept. To ensure quality, a procedure of handling, storage, stock control and packaging material shall be developed.
"Produce and packaging materials shall be held in areas protected from rodents, insect and other pests. Packaging material shall be of good grade and of such design as to protect the produce from any contamination or compromise the integrity of the produce," the draft reads. The committee proposes that pesticides used on miraa shall be procured from the pest control and products-registered dealers.
Personnel handling miraa with fake nails, eye lashes or human hair will be barred, as well as those wearing strong perfume or after-shave and nail varnish. The code of practice provides that Kenya Plant Health Inspectorate Service shall inspect produce before release.
Kimathi Munjuri, chairman of a miraa lobby group, Nyambene Miraa Traders Association, welcomed the code of practice. "It is a good one for our cause," he said.
Maore Ithula, the CEO of Rek East Africa Limited that produces a miraa chewing gum, said the industry needs the standards of operations to prosper.