Farmers warn against delays in privatisation of sugar factories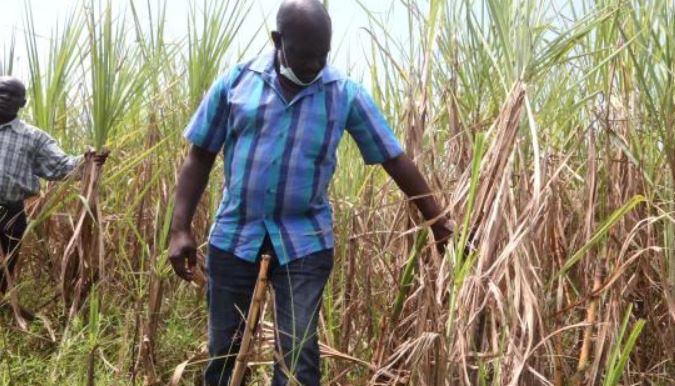 MIWANI, KENYA: Cane farmers from Miwani want the government to expedite the process of leasing out the five State-owned sugar factories to salvage the company assets from plunder.
Speaking in Miwani, the Kenya Sugarcane Growers Association (Kesga) secretary General Richard Ogendo warned against derailing the process due to political interest.
He alleged a ploy by some individuals to delay the process to continue benefiting from the company which went under receivership in 2000.
Kakamega governor Wycliffe Oparanya and his Kisumu Prof Anyang' Nyong'o demanded that leasing of five sugar cane mills be halted until stakeholders agree on the process.
However, Mr Ogendo clarified that counties have no role, saying it is a national government project. "They should wait to sign land leases," he said.
Muhoroni farmers called on Agriculture Cabinet Secretary Mr Peter Munya not to be swayed by anyone.
"This is what we proposed during the public participation exercise. Its now being implemented what's the fuss about it," posed Jane Atieno.
The government this month kicked off the process of revitilising five State-owned sugar factories in pursuit of increasing competitiveness in the sugar sector.
According to an advert by Agriculture and Food Authority (AFA), successful bidders will be unveiled on August 4.
The state is looking for investors with a world-class experience to redevelop the factories into large sugar complexes and manage them over a leasehold period of 25 years.
The selected financier is expected to revamp the factories and increase their efficiencies, through by-product diversification and cogeneration of power, production of ethanol among others.
The companies listed for lease are Chemeil Sugar Company, Miwani, and Muhoroni in receivership Nzoia Sugar Company and South Nyanza Sugar Company.
In preparation for this, the authority has commenced the lease programme through approving the restructuring of the balance sheet of each sugar company.
This came after they waived the Sh62 billion debt owed to the factories and former Kenya Sugar Board and commodities fund as at 31 December 2019.
The bidding is open to individual or consortium, both local and international who are skilled in running the sugar industry.
Bidder must express interest in a sealed envelope by August 3 for the leasing of each of the five sugar factories to the office of AFA Director-General.