Slow business for car sellers in May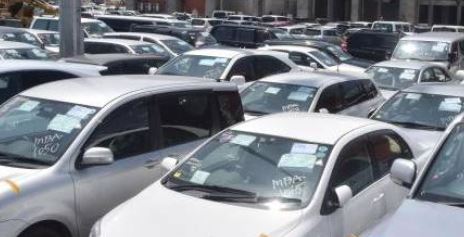 Kenya Motor Vehicle industry's fortunes continued to dwindle with 26 fewer units sold in May as compared to April.
A report by Kenya Motor Industry Association (KMIA) showed that a total of 568 vehicles were sold last month, a far cry from the 846 that were sold in March but only a fraction less than the 594 of April.
In February, before the arrival of Covid-19, the industry had managed to sell 1049 units, with Isuzu selling 432 units, which could represent 76 per cent of the current total sales.
As was in April, Isuzu was again the market leader, selling 218 vehicles, 95 per cent of which were local completely knocked down (CKD) units. Sales for Isuzu rose from April's 179, a 22 per cent improvement.
Isuzu's controlled 38 per cent of the market, with Toyota, who sold 120 units second, with a 21 per cent stake.
Mitsubishi has maintained a steady sale, with 72 units in March, 71 in April, and again 72 in May, meaning they remained the third highest-selling motor vehicle company in the country.
Luxury brands such as BMW and Mercedes Benz still maintained their numbers for the previous few months.
Overall, completely knocked down units usurped fully built units as the highest-selling units.