Centum's Mworia to chair Laikipia County Development Authority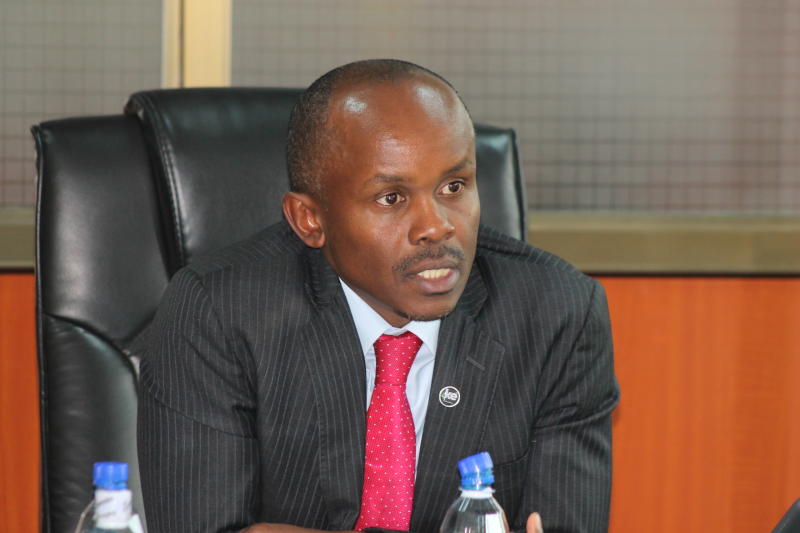 The Centum Chief Executive Officer James Mworia was yesterday approved by Laikipia assembly as the non-executive chairperson of the county's Development Authority.
MCAs approved his appointment to head the board that is tasked with advisory roles and helping the county government source for funds to finance the planned projects.
While tabling a report on his (nominee) vetting, the chairperson for finance and county planning committee Joseph Kiguru said Mworia would help to bridge the financing gap as well as promote investments through public private partnership.
"Having managed large private and public institutions I believe he has a good understanding of what investors want and he has a huge understanding of private investment sector," said Kiguru.
If the county would implement the cost of County Integrated Development Plan (CIDP) as conceived, Mworia-led board would be responsible for bridging the Sh15 Billion mismatch between the funds required and the available money to finance projects.
The five-year CIDP is projected at Sh45 Billion but through the local revenue and the equitable share given to counties by the national government, the devolved unit can only finance Sh6 billion per financial year that translates to Sh30 billion in five years.
That means the finance gap of Sh15 billion will have to be sourced from donor agencies as well as public private partnerships.
While debating the reporting, the MCA's agreed that Mworia's vast experience in private sector locally and globally would see him attract investors from within in and outside Kenya.
Besides Centum, Mworia is currently the director for Sidian Bank. Nairobi Bottlers, Maiyan, as well as Almasi beverages.
He was also appointed by President Uhuru Kenyatta as the chancellor of Machakos University.
MCA May Samkem lauded Mworia's move to offer his salary to help the poor students noting that it would play a major in promoting basic education as well as technical education in the county.
"We are lucky to have him because he also pledged to help in improving technical education in the county," said Ms Samkem.
During his vetting in July Mworia listed agriculture, education and tourism as the key areas that remained untapped despite of the county's immense resources.
Mworia also told the committee that he would ensure the processes undergone by investors for approval to invest in the county would be shortened to ensure the county doesn't lose key investors due to tedious bureaucratic procedures.
He also pledged that he would help the county in formulating policies that would ease struggles that would discourage potential investors.
"In my view national or county government should not compete with private sectors end instead they should create an enabling environment for investments by focusing on the areas investors cannot invest in such as security," he said noting that security was a big enabler and disabler in investments in any area.
To fight drought, involve communities
According to the latest information from the Meteorological Department, rainfall will be poorly distributed in April, May and June, and this will have a serious impact on agriculture